Our Board of Directors provide leadership and help drive overall trust performance, ensuring accountability to Governors and our members.
The Board is legally responsible for the strategic and day-to-day operational management of the Trust, our policies and our services. It maintains a scheme of delegation giving authority to Directors and others within certain limits to carry out actions required under financial procedures and the Mental Health Act.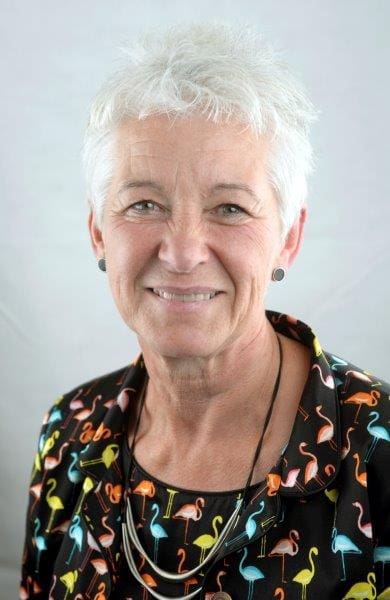 Ingrid Barker
Chair
Ingrid Barker has been the Chair of Gloucestershire Health and Care NHS Foundation Trust since October 2019, having been the Joint Chair for Gloucestershire Care Services NHS Trust and Gloucestershire Health and Care NHS Foundation Trust since January 2018.  Prior to this she was the Chair of Gloucestershire Care Services NHS Trust since April 2011 and previously a Non-Executive Director on the Board of NHS Gloucestershire for five years.
She is a Trustee and board member for NHS Providers, elected to represent the Community Trusts across the country. Ingrid has undertaken national policy and service development roles through the Centre for Mental Health Services Development.  She was Deputy Chief Executive of an NHS Trust in Surrey and led Croydon Mental Health Unit as Unit General Manager, transforming institutional services to community provision. A qualified social worker, Ingrid established a service for young homeless people in Central London and was Regional Director of MIND.  She also led the creation of the first mental health Patients Councils and Advocacy projects in Britain.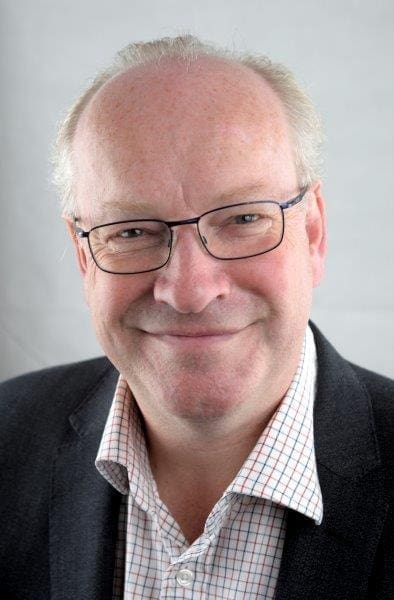 Paul Roberts
Chief Executive
Paul was appointed as Joint Chief Executive in April 2018 for Gloucestershire Care Services NHS Trust and Gloucestershire Health and Care NHS Foundation Trust. He is now Chief Executive of Gloucestershire Health and Care NHS Foundation Trust. Paul has been a Chief Executive for over twenty years and spent more than five years in Wales leading a large health board responsible for community, mental health and learning disability services as well as four acute hospitals. He spent fourteen years in Plymouth as Chief Executive of community and mental health services and then the acute teaching hospital NHS Trust.
An Oxford University graduate, Paul has also held a variety of national roles across the NHS, including being a trustee of the NHS Confederation, vice-chair of the Association of UK University Hospitals and a member of the Independent Reconfiguration Panel.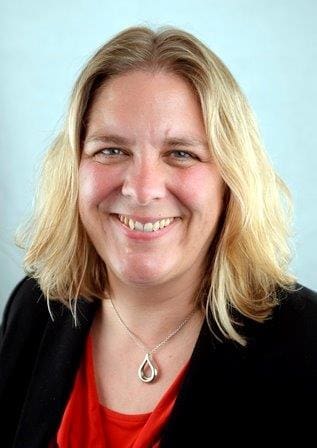 Sandra Betney
Deputy Chief Executive and Director of Finance
Sandra became the Director of Finance for Gloucestershire Health and Care NHS Foundation Trust following the merger between 2gether NHS Foundation Trust and Gloucestershire Care Services NHS Trust.  Sandra was the Senior Responsible Officer (SRO) and lead executive for the successful merger and integration. Sandra became joint Director of Finance for 2gether and Gloucestershire Care Services in June 2019, having previously been Director of Finance for Gloucestershire Care Services. Her responsibilities include strategy and business development, planning, financial management and contract management as well as leadership of the finance services, procurement, performance and IT functions.
Sandra was previously Executive Director of Resources at Birmingham and Solihull Mental Health NHS Foundation Trust, where she led on a wide portfolio of corporate services including finance, estates, ICT and business development. A qualified accountant, Sandra began her accountancy career with the Bradford and Northern Housing Association. She joined the NHS in 1993 and has held high profile roles in finance and procurement within health authorities, mental health trusts, and the NHS Information Authority.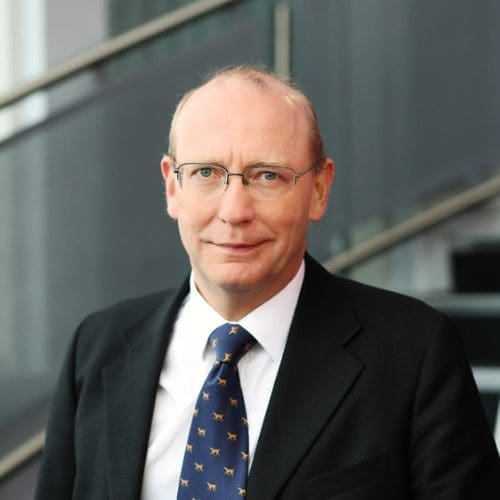 David Noyes
Chief Operating Officer
David Noyes, our Chief Operating Officer, joined us in January 2022. He was previously Chief Operating Officer (Southampton and County Wide Services) at Solent NHS Trust, where he had been for the past four years. Prior to that, he was Director of Planning, Performance and Corporate Services at Wiltshire CCG – also for four years. Before joining the NHS, David was a Naval officer for 28 years specialising principally in logistics, including a deployment as Chief Operating Officer for logistics with the Army's Logistics Brigade in Afghanistan.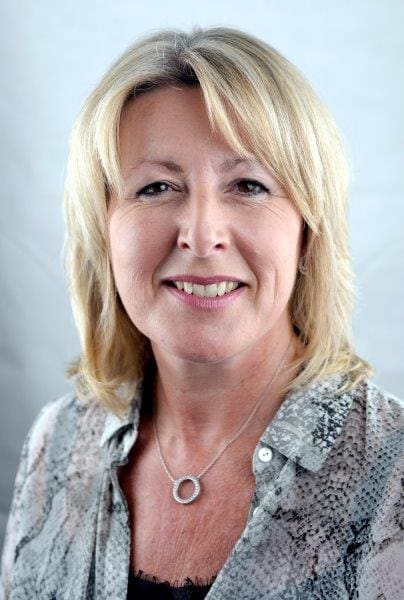 Helen Goodey
Joint Director of Locality Development and Primary Care
Helen became a joint non-voting executive for 2gether and GCS from April 2019.  ​Helen has been in Gloucestershire since 2012, working closely with CCG GP clinical leaders to develop GP membership engagement. This has helped Gloucestershire practices to be well prepared in their clusters to develop into Primary Care Networks. Working closely with key stakeholders and partners, she is an ardent advocate of integrated place-based care working around patient populations to improve quality and deliver joined up care for patients, closer to home.
Helen has 20 years senior management experience working across both England and Wales, leading a wide portfolio of services including Workforce, Estates, Prescribing and Primary Care Development, with an MSc in Public Strategy and Leadership.
Helen is currently representative ​on a number of National Policy Development Groups, including national representative for NHSCC.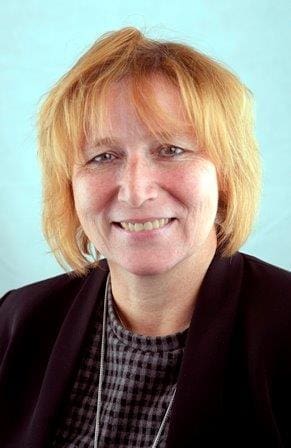 Angela Potter
Director of Strategy and Partnerships
Angela joined as Director of Strategy & Partnerships in September 2019.  Her responsibilities include all aspects of the Trust's strategy development and strategic input into the Trust's planning cycles, leading the transformation and quality improvement agenda across the Trust to support new ways of working along with the development of strategic partnerships across the Gloucestershire system ensuring co-production of plans and priorities with staff, patients, service users and wider stakeholders.  She was previously Director of Business Development & Marketing at Nottinghamshire Healthcare NHS FT where she led on strategy, business development and annual planning along with a wider portfolio of corporate services including estates, facilities, capital planning and health & safety. 
Angela started her career as a Registered General Nurse and worked in a number of Emergency Departments across the East Midlands before being appointed into a variety of General Management and Change Management roles at both a regional and national level.  She holds a BA Hons in Health Studies and a Masters Degree in Business Administration from De Montfort University.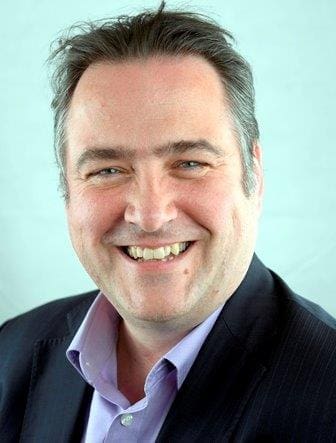 Neil Savage
Director of Human Resources and Organisational Development
Neil joins us from his previous role of Director of HR Transformation, leading on the HR integration of Birmingham Children's and Birmingham Women's NHS Foundation Trusts.  Prior to this, Neil worked at Birmingham Women's NHS Foundation Trust, most recently as Chief Operating Officer. In this role, he successfully delivered local and national performance and access targets, developed and implemented a number of service improvements and people strategies, as well as implementing business continuity management and emergency planning systems. Before this, he was Executive Director of Workforce & Organisational Development. From 2004, Neil worked for Gloucestershire Hospitals NHS Foundation Trust as Assistant HR Director and Acting Director of HR & Organisational Development. Neil has also worked in other HR roles for NHS trusts covering acute, mental health, learning disabilities and community services. A Chartered Fellow of the CIPD, Neil was the winner of the Health Education England West Midlands' "Inspirational Leader of the Year" award in 2015 and was shortlisted as a national finalist in 2016.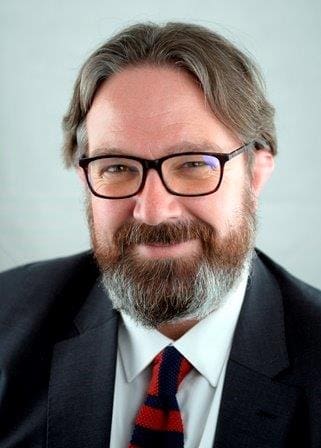 John Trevains
Director of Nursing, Therapies and Quality
John joined the Trust in October 2018. John has held a range of posts across health and social care settings over a 22-year long career and is well known both nationally and locally within the NHS, Prior to joining us, John was Head of Mental Health and Learning Disabilities Nursing for NHS England. He has previously held a number of senior leadership roles including Assistant Director of Nursing, Patient Experience, Safeguarding and Mental Health Homicide Investigations (NHS England South Central), Clinical Lead for the National Transformation Care Programme and Deputy Director of Nursing for ²gether. A Registered Mental Health Nursing graduate of Plymouth University, John also holds a MSc in Quality Improvement in Healthcare.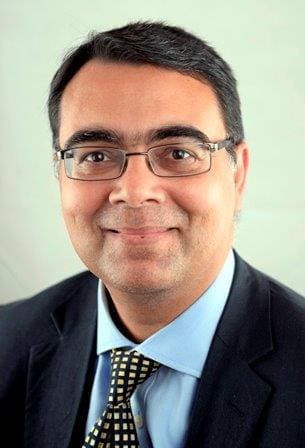 Dr Amjad Uppal
Medical Director
Amjad completed his undergraduate medical training in 1995 and subsequently worked in Primary Care and General Medicine before specialising in Psychiatry. He joined the Trust in August 2002 and completed his basic and specialist training locally in Gloucestershire in the Severn Deanery. He is on the GMC Specialist Register with accreditation in General Adult Psychiatry and an endorsement in Rehabilitation Psychiatry. His first appointment as Consultant was with the Cheltenham Crisis and Home Treatment Team from January 2010 to July 2013. In August 2013 he joined the Gloucester and Forest of Dean Assertive Outreach Team as Consultant. His previous additional roles include Inpatient Medical Lead (March 2010 to August 2013), Postgraduate Tutor (November 2010 to August 2013) and Director of Medical Education (August 2013 to December 2017). He was an elected and later a co-opted member of South West Division of the Royal College of Psychiatrists. He is a member of the Faculty of Medical Leadership and Management and represented the South West Division in the Leadership and Management Committee of the Royal College of Psychiatrists. He was appointed as Medical Director in 2gether NHS Foundation Trust in December 2017 and Joint Medical Director 2gether NHS Foundation Trust and Gloucestershire Care Services in February 2019. He is also the Responsible Officer and Caldicott Guardian in the Trust.
Our Non Executive Directors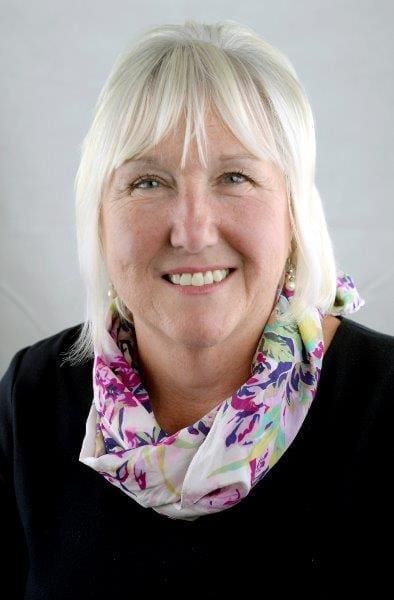 Marcia Gallagher
Non-Executive Director
Marcia was appointed on 1 April 2016. Marcia Gallagher brings with her 40 years' NHS service and her experience both as a qualified accountant and the holder of a number of senior functioning roles in the NHS. Marcia chairs the Trust's Audit Committee. Marcia is also the Vice Chair of the Charitable Funds and Delivery Committees.
Marcia, who lives in the Forest of Dean, worked in both commissioner and provider organisations in Gloucestershire, Herefordshire and the West Midlands. More recently, she worked for NHS England, before her retirement in January 2016. She has had both a professional and personal involvement with mental health services, something that resulted in her decision to become involved with ²gether.
Marcia is the Chair of Crossroads Care (Forest of Dean and Herefordshire) a specialist Charity that provides personal care services to support unpaid carers and individuals to enable them to continue to live independently in their own home.
Marcia Was appointed to the Shadow Board for the proposed merged Trust in December 2018.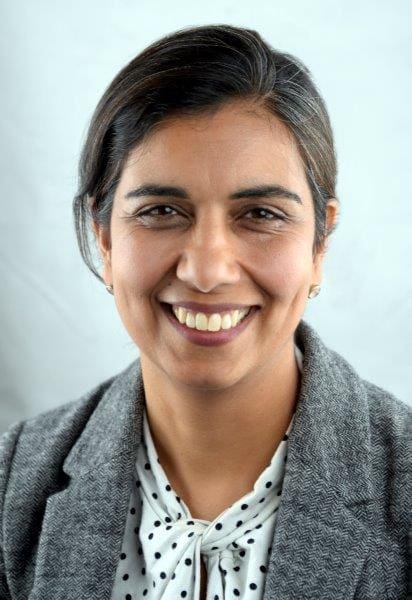 Sumita Hutchison
Non-Executive Director
Sumita was appointed to the Board in January 2019. Sumita is a commercial Employment lawyer by background. She is also a Non-Executive Director on Royal United Hospitals in Bath.
As well as experience in the commercial sector, Sumita has a breadth of experience in the public sector and has worked across the system; in the Local Authority as a Social Care Commissioner, in the Police leading the equalities and participation agenda and in the NHS as a senior leader in mental, community and acute health.
She is also an active volunteer, as founding Chair of the Bristol Mayoral Race Equality Commission and Bristol Women's commission. Also in her capacity as a wellbeing practitioner, she offers free accessible wellbeing classes and gives regular broadcasts on BBC radio on health and wellbeing.
Sumita is passionate about being part of the solution to the two major issues of our time: social inequality and environmental destruction. She is the Board Champion for both these issues and she believes that a well-equipped and empowered workforce is the key to any transformation.
Sumita is Chair of the Charitable Funds Committee and Vice-Chair of the Resources Committee. She is also on the Quality Committee.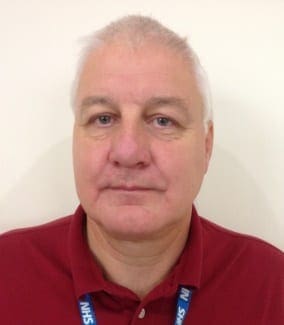 Dr Stephen Alvis
Non-Executive Director
Stephen has been a GP in Gloucestershire for the last 32 years, first with the Uley practice and then with the Cam and Uley Family Practice following a merger of two surgeries in 2013.
He chaired the Stroud and Berkeley Vale Primary Care Group, and has served as Treasurer on the Gloucestershire Local Medical Committee, working in liaison with the clinical commissioning group on specific projects.
A former graduate of Bristol University, Stephen had junior doctor roles in Cheltenham, Exeter, Bristol, Weston-super-Mare, Milton Keynes and Aylesbury, before his GP training in Buckingham.
He retired from general practice in October 2019. Outside of work he is an active member of Cotswold Edge Golf Club. Stephen has two dogs and enjoys walking them in the wooded Cotswold countryside.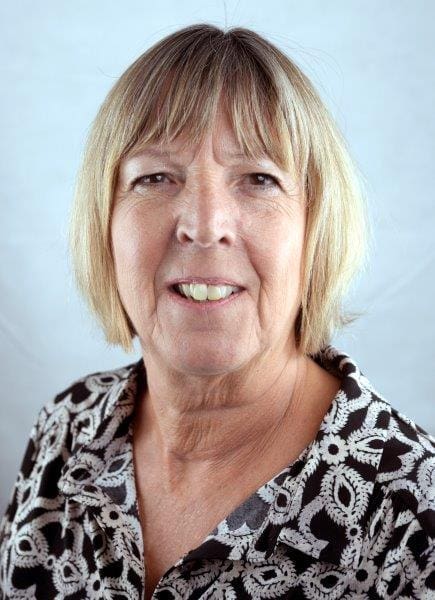 Jan Marriott
Non-Executive Director
Jan Marriott is a nurse who has a degree in social policy as well as an MBA. Jan has previously been Director of Nursing in the NHS in Worcestershire and West Gloucestershire as well as with a national independent sector care organisation. She also has experience as a Director of Clinical Change in the Gloucestershire Primary Care Trust. Jan loves nursing and cares deeply about the provision of high quality, personalised care and the empowerment of colleagues.
Jan has worked in Gloucestershire since 2002 and for some years has been Co-Chair of the Gloucestershire Learning Disability and the Physical Disability and Sensory Impairment Partnership Boards as well as being the Independent Chair of the Gloucestershire Mental Health and Wellbeing Partnership Board. The rationale for the Boards is that by working together with partners, other agencies and people with lived experience we can contribute more and improve the lives of the people of Gloucestershire.  Jan is very committed to co-production and is an advocate for place-based approaches.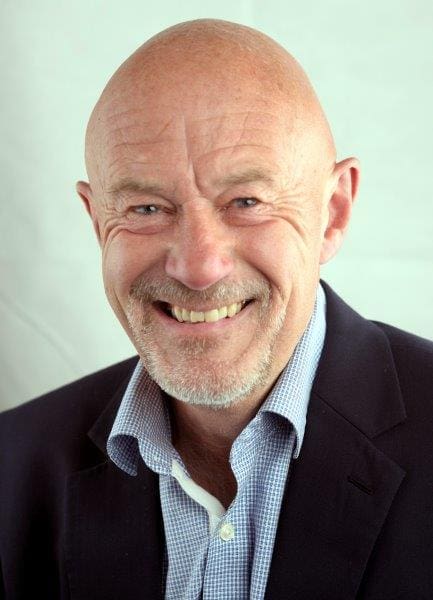 Graham Russell
Vice Chair, Non-Executive Director
Graham Russell is former Chair of Elim Housing Association and currently Chair of Second Step, a mental health charity.
Prior to chairing Elim Housing and Second Step, Graham spent 10 years as an expert advisor to the Organisation for Economic Co-operation and Development (OECD), four years as executive director at the Commission for Rural Communities and a decade in a number of senior roles at Business in the Community, one of The Prince's Charities.
Graham was appointed as a non-executive director of Gloucestershire Care Services in August 2016. He is now Vice-Chair of Gloucestershire Health and Care NHS Foundation Trust.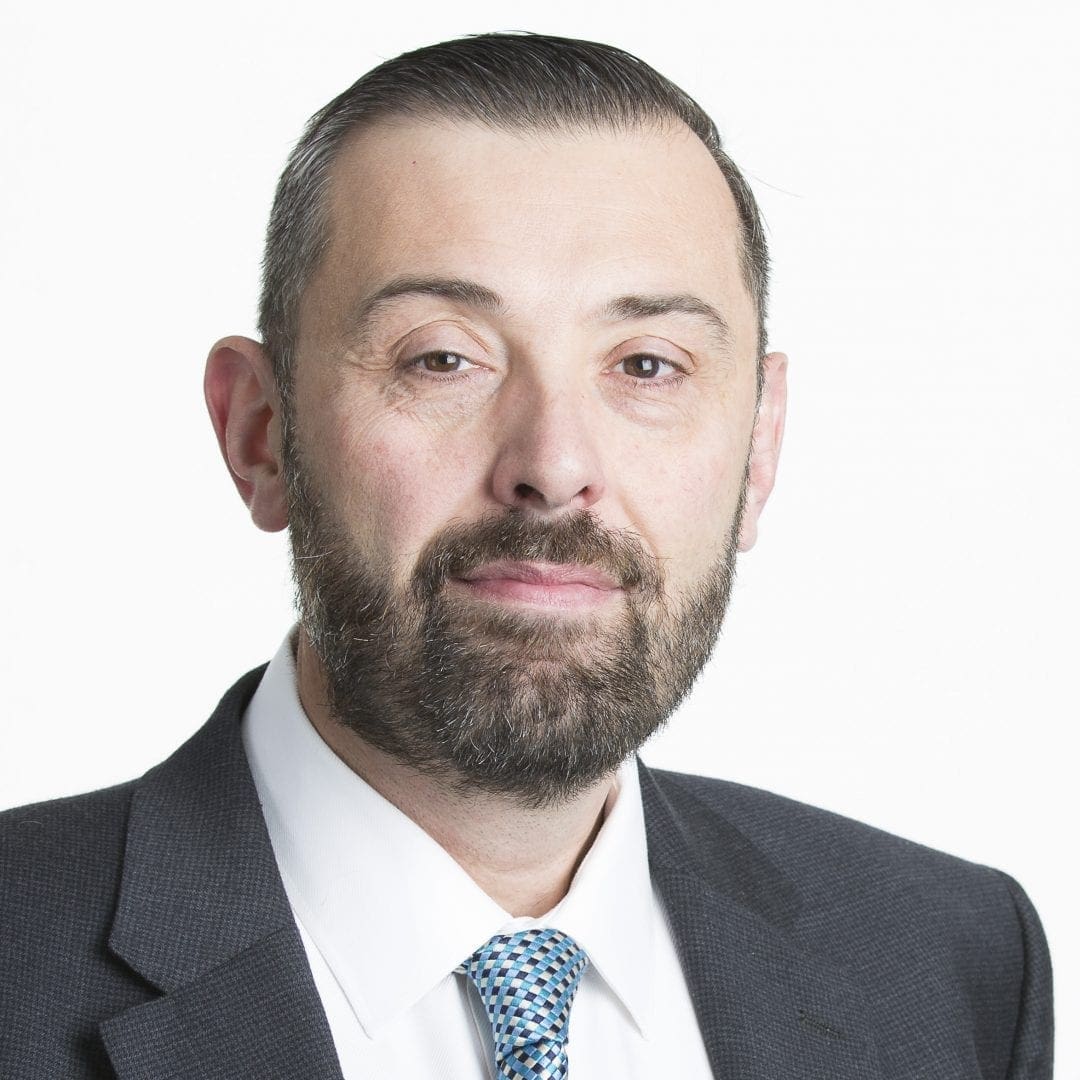 Steve Brittan
Non-Executive Director
Steve lives in Gloucestershire and has been a partner at TecHorizons Ltd, a company established to identify, incubate and source investments into innovative UK Dual-Use Technology companies seeking growth capital since 2018. Before this he was the Chief Executive of the UK Defence Solutions Centre – an Innovation Centre comprised of a UK Government/Industry partnership to promote, develop and invest in UK technology. Between 2009 and 2014 he was a Technology and Innovation Consultant working with various clients to identify options/strategies to create new market entry points to create additional commercial value.
He previously spent eight years at QinetiQ Group Plc, as a Managing Director and Chief Operating Officer. The majority of Steve's early career was spent at Marconi Underwater Systems (1990-1998). In addition he was a Council Member of Cranfield University Advanced Manufacturing Group (from 2015-2020), and a Non-Executive Director of V-Auth Ltd (from 2013-2018); he is also a former Non-Executive Director of the Numerical Algorithms Group (2013-2016).
The Board reviews its effectiveness after each meeting, and through developmental workshops throughout the year. These build on similar performance evaluations carried out during previous years. Board Committees' objectives and Terms of Reference are reviewed annually, and Committee membership is regularly reviewed to take account of any new Non-Executive Directors joining the Board, and to ensure that Non-Executive Directors' skills and knowledge are being put to the best possible use.
It is the Trust Chair's responsibility to ensure Committee and Board membership is revitalised when appropriate. The balance of skills on the Board is considered when appointing replacements, thus ensuring that the Board's mix of skills, knowledge and experience remains appropriate for the current and future requirements of the Trust.