You can help the trust by becoming a member, signing up to newsletters, volunteering or getting a job with us. You can also help support our campaign to tackle the stigma around ill health and raise awareness of the support help available.
Volunteering is a very rewarding experience and an invaluable resource to our Trust.
You can gain so much when you volunteer with us. Not only will you be doing something really worthwhile, you will also meet new people and gain valuable experience. Our volunteers are key to supporting the delivery of high quality care and offer an added dimension to the services we provide.
Volunteers bring time, energy, life experience and commitment. Their contribution has significant value and makes a real difference to individuals, the communities where we live and society overall.
The free time that our volunteers willingly give, helps support the delivery of our services and has never been more important. Their contributions help promote hope, recovery and social inclusion.
"I find having a volunteer in the workplace is vital as it supports clients, work colleagues and carers.  I hope our volunteers enjoy all aspects of volunteering." Gloucestershire Health and Care staff member.
Volunteering can help you to:
meet new people
gain new skills and experience
improve your job prospects
increase your confidence
be an active member of your community
"I feel it is most worthwhile to support the Trust, to support the people involved, however they are involved." Gloucestershire Health and Care volunteer.
Want to know more?
All our current vacancies are listed below.
If you are interested in a role, the first step is to fill in an application form. You will then be invited to an interview so that we can find out more about you and you can find out more about the role, and what it's like to volunteer with us.
If you would like more information about becoming a volunteer, here's how to contact us:
Frequently asked questions
Who can volunteer?
Volunteers need to be over 18 to apply. We are keen to encourage individuals from all backgrounds, abilities and cultures.
How much time do I need to commit?
All volunteer roles have a role description which details commitment requirements. As there is a lot of work involved in setting up and training our volunteers, we look for individuals who can make a long term commitment.
What does a volunteer do?
Volunteers are involved in many aspects of the Trust's work and undertake activities including:
driving
ward activities
gardening
administration
assisting therapists in group activities
meal time assistance
Sorry no vacancies at this time - please check later.
Read the latest news from Gloucestershire Health and Care NHS Foundation Trust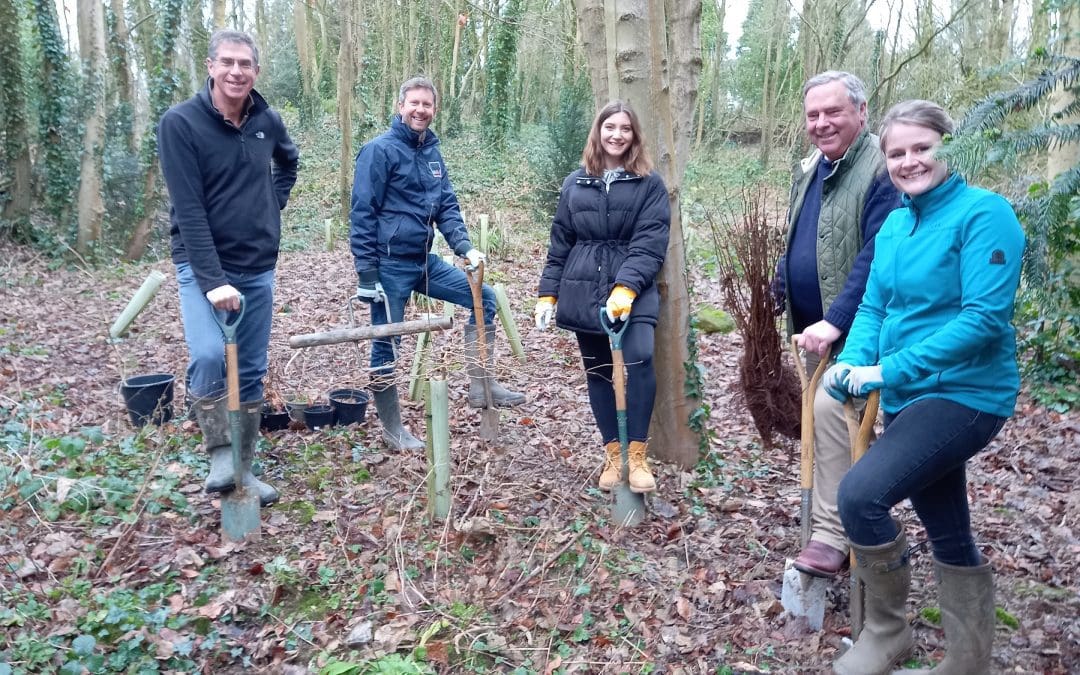 Many thanks to the friendly people at Moore Allen & Innocent who are at Cirencester Hospital today (Thursday 3 Feb) to add some life to the grounds.
read more