We believe that health and care is better when we involve people who use our services, carers, families and the communities we serve: people of all ages, diverse-abilities, ethnic backgrounds, faiths, sexuality, and gender. This is why we have co-created, with the help of service users, experts by experience and colleagues, a five-year Working Together plan.
Our plan aims to help everyone understand how we want working together to become a bigger part of our Trust culture and a better experience for everyone we serve.
If you would like to read our full Working Together Plan you can view it here: Working together Plan.
We also have an Easy Read version here: Easy Read Working Together Plan.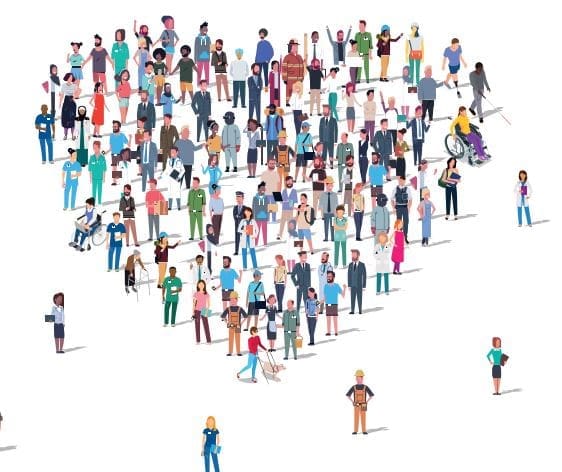 There are a wide range of ways you can get involved in helping to shape our Trust. Here are some examples:
Experts by Experience
Experts by Experience are people who have personal knowledge of our services, either through their own use of those services, or through caring for someone else. They help us better understand and meet the needs of our service users and their carer's, and assist us to involve and learn from people who know most about our services through receiving them.
Activities that Experts by Experience can be involved in include:
Staff recruitment
Project work, co-producing the planning, design, delivery, development and review of services
Evaluating services and quality assurance
15 Step Challenges
Staff training
Peer training at the Gloucestershire Health and Wellbeing College
Engaging with the public at events, on a stand or co-delivering a workshop
Attending meetings to give feedback
Research
Experts by Experience are able to claim travel expenses and an honorarium (payment) for their time.
If you know a person with lived experience or a carer who would like to join as an Expert by Experience, please contact the Partnership and Inclusion team on 01452 894200 or partnershipandinclusion@ghc.nhs.uk and someone will arrange to meet and discuss ways to get involved.
You can read more about some of our Experts by Experience here. 
There is also a film about the role played by some of our Experts by Experience here: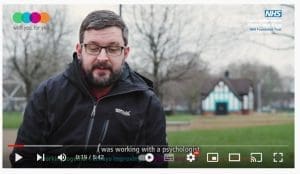 Youth Experts by Experience
Youth Experts by Experience are young  people between the ages of 13-18 who currently use or have recently used children and young people services including CAMHS and School Nurses. They help us to make services for young people better.
Youth Experts by Experience are involved in:
Checking information we produce is child and young people friendly
Making our services better for children and young people
Representing Young People's views
Training staff who work with children and young people
Being part of Interview Panels to recruit new staff to work with children and young people
Helping us with project work
You get to choose what you would like to get involved in and we are very flexible around school, college and work commitments.
Usually involvements are virtual, which means that will happen online, using a laptop, computer, tablet or mobile phone that you have at school or at home. We may be able to lend you a tablet for you to be involved.
Are Youth Experts by Experience paid?
Yes! You will be paid depending on the involvement. This is known as an Honorarium.
To apply to join the programme, please contact the Partnership & Inclusion team on 01452 894200 or partnershipandinclusion@ghc.nhs.uk
Youth Participation
Youth Participation actively involves young people in decision making processes on issues that affect them. Participation can come in many forms and there are lots of way to get involved at the Trust, from representing Young People's views, creating digital content to redesigning services. Participation is a way for young people to make a contribution that they can feel proud of!
Here are some ways you can get involved: 
Child and Adolescent Mental Health Service (CAMHS) Youth Forum
Participation is important for everyone who comes to CAMHS. It is about children and young people being involved in decisions that affect them. This could be decisions about the kind of care and support they want. It could also mean having a say about how the service is run, any changes and new plans that are made and even who is recruited to work in CAMHS. If you have current/recent experience of CAMHS in Gloucestershire & would like to join the forum, please email Partnershipandinclusion@ghc.nhs.uk
Become an OYMG Influencer
Our team of Influencers work with us to help shape the work we do and get involved in activities such as:
Designing new social media content
Creating artwork such as posters and leaflets – to spread awareness
Finding out from other young people how you can improve OYMG and ways to promote it
Designing surveys & collecting research from your community
Taking part in public speaking opportunities to share initiatives
Attend socials – where we discuss future opportunities
As an Influencer you will meet like-minded people, develop your skills for the future and take part in fun experiences.
Our Influencers come from a range of backgrounds, ethnicities, religions and sexualities – everyone's welcome! We also provide all of our Influencers with access to support and training (including helping with expenses).
If you are aged under 25 and live in Gloucestershire please apply to be an Influencer by emailing your contact details or your parent/carer contact details to: partnershipandinclusion@ghc.nhs.uk
Find out more about On Your Mind Glos here (www.onyourmindglos.nhs.uk) and watch a video here: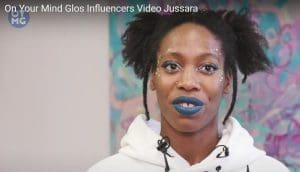 Become a Volunteer
Volunteering is a very rewarding experience and an invaluable resource to our Trust.
You can gain so much when you volunteer with us. Not only will you be doing something really worthwhile, you will also meet new people and gain valuable experience. Our volunteers are key to supporting the delivery of high quality care and offer an added dimension to the services we provide.
Volunteers bring time, energy, life experience and commitment. Their contribution has significant value and makes a real difference to individuals, the communities where we live and society overall.
The free time that our volunteers willingly give, helps support the delivery of our services and has never been more important. Their contributions help promote hope, recovery and social inclusion.
Volunteering can help you to:
meet new people
gain new skills and experience
improve your job prospects
increase your confidence
be an active member of your community
Want to know more?
If you are interested in a role, the first step is to fill in an application form. You will then be invited to an interview so that we can find out more about you and you can find out more about the role, and what it's like to volunteer with us. Please note, volunteers must be aged 18 or over.
If you would like more information about becoming a volunteer, here's how to contact us:
Full information on volunteering, an application form and our current vacancies can be found here: Volunteer with us > Glos Health & Care NHS Foundation Trust (ghc.nhs.uk)
Become a Trust Member
As an NHS Foundation Trust, we represent the communities we serve in Gloucestershire. We bring together mental health, learning disability and physical community health services. It's very likely that you, or someone you know, has needed the support of the NHS at some point in your life.
You can join us if you live in England or Wales and are aged 11 years or older.
As a member, you can get involved as little or as much as you want. You can attend events, be consulted on Trust matters, help with surveys, write articles or stand for election as a member of the Council of Governors. It's entirely up to you.
To become a member, click here.