Alexandra Wellbeing House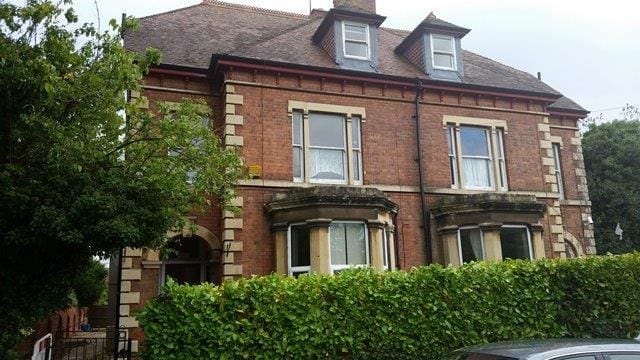 Who we are
The Alexandra Wellbeing House is located in Gloucester and is a partnership project between Swindon and Gloucestershire Mind and Gloucestershire Health and Care NHS Foundation Trust. The service was officially opened by the Countess of Wessex in July 2017. The Alexandra Wellbeing House offers a preventative approach for service users experiencing mild to moderate mental health challenges who may be at risk of mental health admission, crisis and/or relapse.
Where we are
The service is situated within the centre of Gloucester and is within walking distance of the City Centre. We accommodate up to five people at a time. Individuals are referred to as 'guests' to reflect the non-clinical and relaxing atmosphere of the service. Each guest is allocated their own private bedroom and there are also several communal areas and shared facilities such as, the living room, kitchen, crafts room, outdoor garden space and summer house.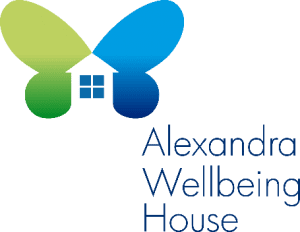 96% of guests who completed a stay in 18/19 would either 'extremely likely' or 'likely' recommend The Alexandra Wellbeing House to their friends and family.
"It is such a lovely house to stay in – really homely.  It is clean, warm and inviting with a lovely outside space to relax in too.  I was encouraged to potter in the garden as I do at home which helped me relax."
What we do
The Alexandra Wellbeing House provides a safe, therapeutic environment for adults experiencing mild to moderate mental health challenges who need up to two weeks support and advice from wellbeing support staff. The service is staffed Monday to Sunday during the day with an on-call system available during the night.
Guests stay overnight and access support for up to two weeks in a therapeutic environment, promoting recovery, resilience and wellbeing
The services aims are to:
Support guests to develop safety and support planning to help prevent further deterioration of mental health which may result in hospital admission.
Support guests who have been discharged from hospital so they can move back into the community (if they have their own secure accommodation arrangements following a stay with us).
The service also offers:
Time for reflection and space to think and time away from the causes of emotional, environmental and social problems.
Individual and person-centred support that focuses on specific outcomes via the Five Ways to Wellbeing Plan which includes personal safety and support planning.
Accessibility
The service offers a ground floor bedroom to those who have physical mobility issues. At present all bathrooms are on the first floor of the building, therefore it is a requirement that guests are able to use the stairs during their stay. The service is currently in the process of refurbishing the ground floor bathroom suite to enable greater access to those with physical mobility issues.
Referral criteria
The Alexandra Wellbeing House will accept referrals from any statutory services, i.e. GPs and Gloucestershire Health and Care NHS Foundation Trust healthcare professionals. Referrals from a non-statutory organisation has to have known the individual for at least 6 months before a referral can be made.
To access this service, a guest must be:
Aged 18 years or over.
Registered with a GP within the Gloucestershire Clinical Commissioning Group area.
Able to self-medicate and self-care.
Risk assessed to ensure The Alexandra Wellbeing House is a safe and suitable environment.
A guest will not be eligible for the service if they are:
Subject to the Mental Health Act, excluding Community Treatment Order (CTO) and Section 17 leave.
Assessed as being actively suicidal with plans to end their own life.
Diagnosed with an organic illness, such as dementia.
Homeless or of No Fixed Abode (NFA).
We do not accept self-referrals at present and would require a healthcare professional (i.e. GP, care coordinator, support worker etc) to complete the referral.
How to refer
The Alexandra Wellbeing House referral form can be found here. A current risk assessment (within the last month) for your service user is also required to be sent alongside the referral.
The completed forms can be sent via email to: sg.mind@nhs.net or posted via the address:
The Alexandra Wellbeing House
29-31 Alexandra Road
Gloucester
GL1 3DR
Swindon and Gloucestershire Mind will contact the referrer and the person being referred within 4 working days with the outcome of the referral. If an assessment is offered it must take place within 14 calendar days of receiving the referral and it is requested that a healthcare professional attend the assessment with the person being referred. If this is not possible, the person being referred can be accompanied by a family member or friend for supported if needed.
A decision will be made no more than 2 working days after the assessment has been completed. The guest and referrer will be notified of the outcome.
Contact details
The Alexandra Wellbeing House
29-31 Alexandra Road
Gloucester
GL1 3DR
Telephone: 01452 245338
Senior Lead, Gloucester: Ieuan Edwards
Enquiries: alexwellbeing@sgmind.org.uk