Alexandra Wellbeing House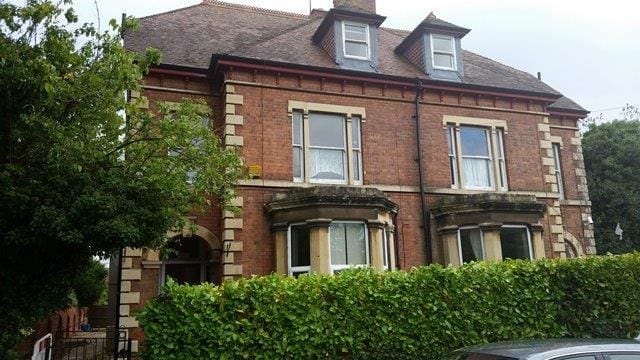 Who we are
The Alexandra Wellbeing House is located in Gloucester and is a partnership project between Swindon and Gloucestershire Mind and Gloucestershire Health and Care NHS Foundation Trust. The service was officially opened by the Countess of Wessex in July 2017. The Alexandra Wellbeing House offers a preventative approach for service users experiencing mild to moderate mental health challenges who may be at risk of mental health admission, crisis and/or relapse.
Where we are
The service is situated within the centre of Gloucester and is within walking distance of the City Centre. We accommodate up to five people at a time. Individuals are referred to as 'guests' to reflect the non-clinical and relaxing atmosphere of the service. Each guest is allocated their own private bedroom and there are also several communal areas and shared facilities such as, the living room, kitchen, crafts room, outdoor garden space and summer house.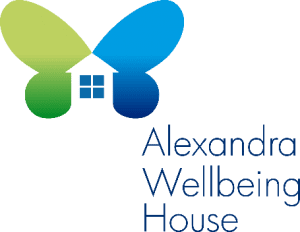 96% of guests who completed a stay in 18/19 would either 'extremely likely' or 'likely' recommend The Alexandra Wellbeing House to their friends and family.
"It is such a lovely house to stay in – really homely.  It is clean, warm and inviting with a lovely outside space to relax in too.  I was encouraged to potter in the garden as I do at home which helped me relax."
Covid-19 (Coronavirus) Update
The Alexandra Wellbeing House will be temporarily closed until further notice for Guest stays. We are still accepting referrals for when we re-open. Although we are currently unable to provide in-person or face to face support we are offering a variety of telephone support from our wellbeing teams across our services
Gloucestershire Telephone Wellbeing Support
As an alternative, Alexandra Wellbeing House will be offering the following:
Telephone Wellbeing Support to all previous Guests during the Coronavirus (COVID-19) outbreak period across the UK.
Accepting new referrals from NHS Teams and Third Sector Organisations for service users who would be interested in Telephone Wellbeing Support.
Telephone Wellbeing Support will provide:
Weekly Telephone Call with the Gloucestershire Wellbeing Team.
Safety and Support Planning via Five Ways to Wellbeing Model.
How to make a referral
If you are interested in referring somebody on their behalf for either Alexandra Wellbeing House (2 Week Package) and/or Telephone Wellbeing Support please complete a referral, available here, alongside an internal risk assessment from your organisation within the last month.
The team will respond to you and the person being referred with 4 working days to provide an outcome on the referral made.
Assessments will no longer take place at the service but will take place via telephone.
Referrers will no longer be required to attend/support assessments with the person being referred. However, staff may contact the referrer following an assessment for additional information.
An outcome of the assessment will be provided to both the person being referred and the referrer within 2 working days from the assessment taking place.
If you can think of anyone who would be interested in this service, the referral form can be found here.
If you would like further information, please contact alexwellbeing@sgmind.org.uk or Services Manager, Gloucestershire ieuanedwards@sgmind.org.uk.
Contact details
The Alexandra Wellbeing House
29-31 Alexandra Road
Gloucester
GL1 3DR
Telephone: 01452 245338
Senior Lead, Gloucester: Ieuan Edwards
Enquiries: alexwellbeing@sgmind.org.uk