The theme for this year's National Apprenticeship Week was Skills for Life; reflecting on how apprenticeships can help individuals develop the skills and knowledge they need for a rewarding career, and how employers can develop a talented workforce equipped with future-ready skills.
The Apprenticeship and Widening Access team hosted a packed programme of events throughout the week, celebrating the achievements of the Trust's apprentices, past and present; highlighting the amazing opportunities available within the Trust; as well as showing how apprentices of all ages and backgrounds are helping to evolve the organisation.
What we got up to during National Apprenticeship Week
Dr Hilary Jones launched #NAW2023
We started the week with Dr Hilary Jones setting the tone for an uplifting and fact-filled week. Every day we had drop-in Q&A sessions to help colleagues across the Trust learn more about apprenticeships and give them the opportunity to ask questions about what options would work for them.
Christy engaged with the community
School Careers and Engagement Officer Christy Costello flew the flag for GHC apprenticeships all week by engaging with the community via virtual workshops, Q&A sessions at local schools and visits to Tewkesbury School and the University of Gloucestershire.
Monday: Game of the Week
Monday saw our Game of the Week go live, where people could guess how many miles Christy drives in a month. The winner was announced on Friday 10 February. Well done Sarah Reakes for guessing the closest, with 317 miles. Christy actually covered approximately 480 miles in November, spreading the word about apprenticeships and engaging with the public and students across the district.
Tuesday: Clinical Day
On Tuesday we launched Clinical Day, delivering three information sessions on nursing apprenticeships. In these sessions we talked about how we can support colleagues wishing to progress in general nursing, mental health, learning disabilities and therapy pathways from Level 2 HCA to Level 6 Registered General Nursing.
Wednesday: Non-clinical Day
Wednesday was Non-clinical Day. This was an opportunity to inform colleagues working within non-clinical roles of the great opportunities available for them within the Trust to upskill or gain nationally-recognised qualifications. At these information sessions we talked about team leader/supervisor and leadership courses, business administration and project management courses, from Level 3 to Level 7 Masters.
Thursday: Mentoring with Maddy King
On Thursday we were grateful to have Maddy King's support when she delivered an information session on mentoring, which is an area of responsibility that so many of our clinical and non-clinical staff undertake. Thank you Maddy!
Friday: GHC Virtual Apprenticeship Awards Ceremony and final Q&A sessions
We rounded off the week with our final Q&A sessions and the highly-anticipated virtual GHC Apprenticeship Awards ceremony.
These annual awards are a celebration of our current and recently-completed apprentices and those who support them, and recognise all of their hard work, passion and commitment.
The Apprenticeship and Widening Access team would like to say a huge well done to all those who were nominated, a big thank you to those who nominated their colleagues and congratulations to all our winners!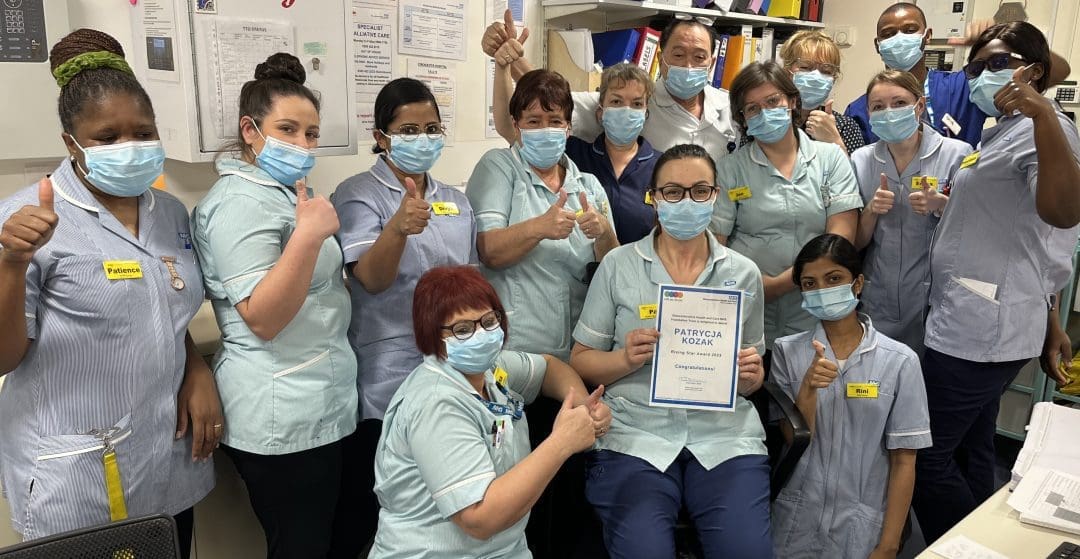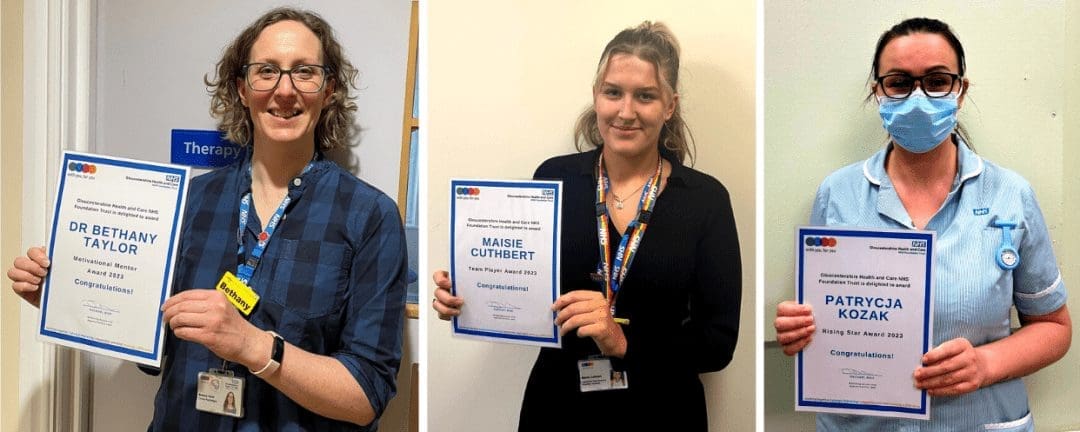 And the winners were…
Team Player
Maisie Cuthbert – Apprentice Recruitment Assistant
Kindness
Sabina Yakub – Wellbeing Line
Motivational Mentor
Bethany Taylor – Clinical Psychologist, Wotton Lawn Hospital
Making a Difference
Tom Lindsey – Finance Apprentice
Rising Star
Patrycja Kozak – HCA at Cirencester Hospital
The Apprenticeship and Widening Access team would like to thank everyone who helped us throughout National Apprenticeship Week, including the apprentices who shared their stories – you were inspirational. To view their apprenticeship journeys visit the #NAW2023 page here>
Thank you also to all those colleagues who took the time to nominate apprentices, who continue to support the apprenticeship scheme and to all the companies who donated some fabulous prizes.