Young Minds Matter (YMM) is a safe and confidential mental health support service developed for children and young people up to 18 years of age in schools across Gloucestershire.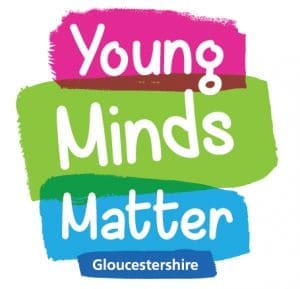 The team can offer you support if you are struggling with things like anxiety, low mood and poor sleep or similar concerns. This can be either face-to-face in school or via a virtual online platform. To meet with someone from Young Minds Matter you can ask a teacher/member of staff in the school to make a referral for you. Alternatively, if you attend a secondary school and would prefer not to talk to someone at school you can refer yourself into the team using YMMChat.
Background to YMM, Gloucestershire
The service is growing and is currently working within 113 schools across the county.
The project started in December 2018 when Gloucestershire Clinical Commissioning Group worked with Gloucestershire Health and Care NHS Foundation Trust (formerly 2Gether) and Gloucestershire County Council to engage with young people across the county to set up the Young Minds Matter programme. The aim of the programme is to help provide young people with early support to help them with mild to moderate mental health issues such as exam stress, friendship or behavioural issues.
More information about the origins of the project is available here>
YMM is currently a pilot scheme and can only accept referrals for pupils from participating schools. Our list of trailblazer schools is listed below. If your school is not on this list, please contact TIC+ or seek support at onyourmindglos.nhs.uk
List of Trailblazer schools
Primary
Abbeymead
Avening
Aylburton C of E Primary School
Barnwood Primary
Beech Green Primary School
Berry Hill Primary School
Blakeney Primary School
Bromesberrow St Mary's C of E Primary School
Bussage
Cam Everlands
Cam Woodfield
Callowell
Calton Primary School
Carrant Brook Junior
Cashes Green
Catholic School of St Gregory the Great
Cirencester
Coalway Junior School
Coney Hill
Dinglewell
Drybrook Primary School
Dunalley Primary School
Dursley
Field Court
Finlay
Forest View Primary School
Gardners Lane Primary School (Federation w/ Oakwood)
Glebe Infants (Newent Federation of Schools)
Glenfall Community Primary School
Grange
Harewood Junior School
Heron
Hempstead
Hillview Primary School
Hope Brook C of E Primary School
Huntley C of E Primary School
Kingsholm C of E Primary School
Kingsway Primary
Lakeside Primary School
Linden
Longlevens Junior School
Lydbrook Primary School
Lydney C of E Community School
Meadowside
Mitcheldean Endowed Primary School
Mitton Manor
Moat Primary Academy
Oakwood Primary (Federation wi/ Gardners Lane)
Parkend Primary School
Picklenash Junior School (Newent Federation of Schools)
Pillowell Primary School
Powells
Primrose Hill C of E Primary Academy School
Robinswood Primary Academy
Rowanfield Junior School
Ruardean C of E Primary School
Soudley Primary School
Springbank Primary Academy
St Briavels Parochial C of E Primary School (Wye Forest Federation)
St James C of E Junior School
St James' Primary School
St John's C of E Academy
St Marys C of E Primary School
St Paul's C of E Primary School
St Thomas More Catholic Primary School
St White's Primary School
Stroud Valley
Tewkesbury C of E Primary
The Grange
The John Morre Primary
Tredworth Junior School
Walmore Hill Primary School
Watermoor
Waterwells Primary Academy
Widden Primary School
Willow
Woodside Primary School
Woolaston Primary School
Secondary
All Saints Academy
Archway
Barnwood Park Arts College
Cheltenham Bournside School and Sixth Form Centre
Chosen Hill School
Callowell
Cirencester Deer Park
Cleeve Secondary School
Dene Magna School
Denmark Road
Five Acres High School (formerly Lakers)
GLOSCOL – NEW Forest of Dean College
Gloucester Academy
Henley Bank High School
Holmleigh School (formerly Beaufort Co-operative Academy)
Hempstead
Hillview Primary School
Hope Brook C of E Primary School
Huntley C of E Primary School
Newent Community School and Sixth Form Centre
Pittville Secondary School
Rednock
Ribston Hall High School
Severn Vale School
Sir Thomas Rich's School
Sir William Romney
St Peter's Catholic School and Sixth Form Centre
Tewkesbury Secondary School
The Crypt
The Dean Academy
The Forest High School
Thomas Keble
Wyedean School and Sixth Form Centre
We have a friendly team of YMM professionals who are available to chat on text message during the school day (between 9am until 4:30pm) Monday to Friday (except bank holidays). The team will aim to respond either the same day or the next working day.
Young people can contact us by text if they want to share something that is worrying them, to get some advice or to self-refer and get an appointment, without needing to ask a parent or a teacher if they would like to chat with one of the 1:1 practitioners to talk things through.

Telephone: 07480 635723
(Monday to Friday 9am – 4:30pm)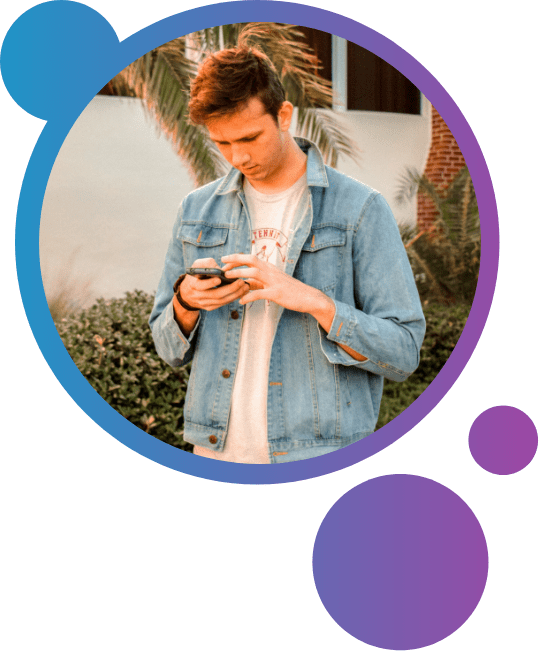 Young Minds Matter offer a safe, confidential space to work on the difficulties you are experiencing in a structured and focused way, we use something called Low Intensity Cognitive Behavioural Therapy, which helps us to think about how your thoughts (cognitions) impact on your actions (behaviours) and your feelings (emotions). You can speak to someone at school and ask to be referred or us our text service YMM Chat, to confidentially talk to one of our team and the options that are available for you.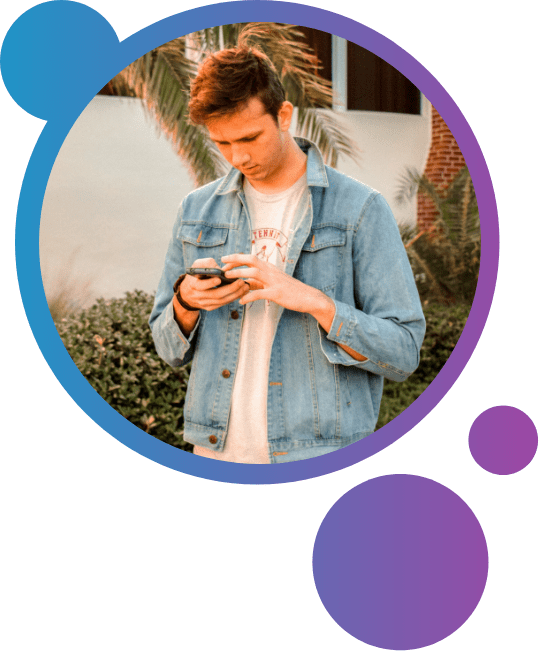 "You can text whenever you need to… everybody feels worried and everybody gets stressed and this will take the pressure off."
-Hannah
Get involved!
Have you used our service? If you would like to share your experience or to help us to improve the mental health support we provide to children and young people in the county, then leave feedback here>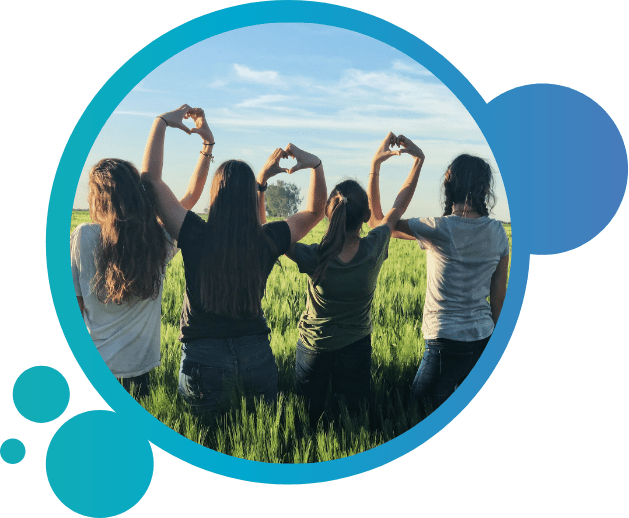 Professional referral
If you are a professional working with a child or young person you can make a referral using our online referral form.