Veterans and the armed forces community
As a Trust we are committed to supporting veterans and the armed forces community and align our values with the Armed Forces Covenant.
Support for veterans and the armed forces community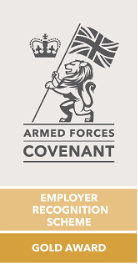 Gloucestershire Health and Care NHS Foundation Trust (GHC) has affirmed its support to the armed forces community by signing the Armed Forces Corporate Covenant.
The Corporate Covenant commits the Trust to upholding the key principles of the Armed Forces Covenant, which are:
no member of the Armed Forces Community should face disadvantage in the provision of public and commercial services compared to any other citizen; and
in some circumstances special treatment may be appropriate, especially for the injured or bereaved.
It also means the Trust will demonstrate its support by:
promoting the fact that we are an armed forces-friendly organisation
seeking to support the employment of veterans young and old
striving to support the employment of service spouses and partners
endeavouring to offer a degree of flexibility in granting leave for service spouses and partners before, during and after a partner's deployment
seeking to support our employees who choose to be members of the reserve forces, including by accommodating their training and deployment where possible
offering support to our local cadet units, either in our local community or in local schools, where possible
aiming to actively participate in Armed Forces Day
ensuring quick and easy access to healthcare services, and in some cases 'fast tracking' treatment where symptoms are as a result of military service or related experience.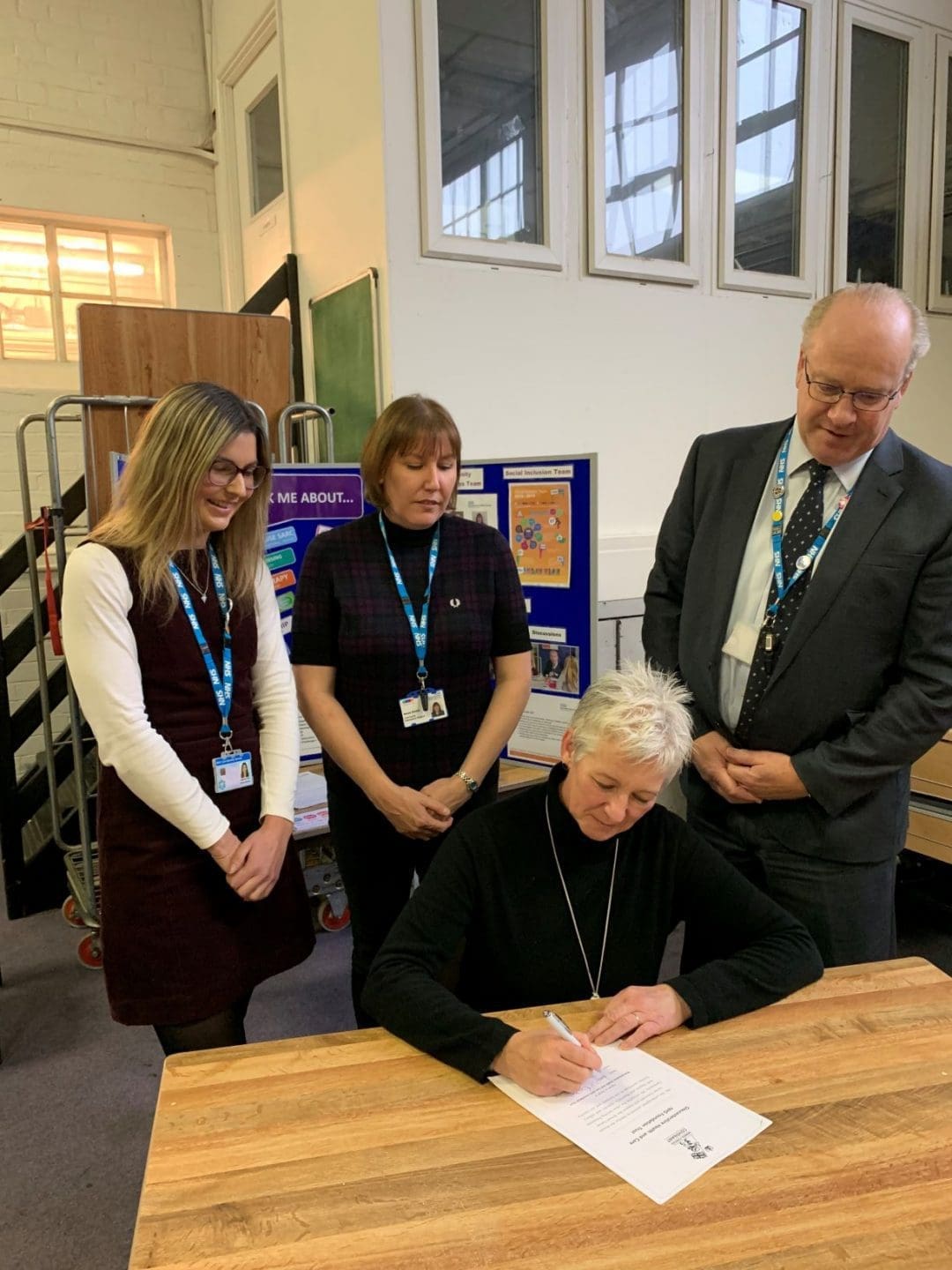 Healthcare for the armed forces community
How the NHS can help if you're in the British armed forces, a veteran or a family member of someone who is serving or who has served.
We are proud to be Veteran Aware

We are proud to be a Veteran Aware Trust. This accreditation from the Veterans Covenant Healthcare Alliance (VCHA) recognises our commitment to driving improvements in care for veterans, reservists, members of the armed forces and their families, as well as supporting the armed forces as an employer.
Read more here>>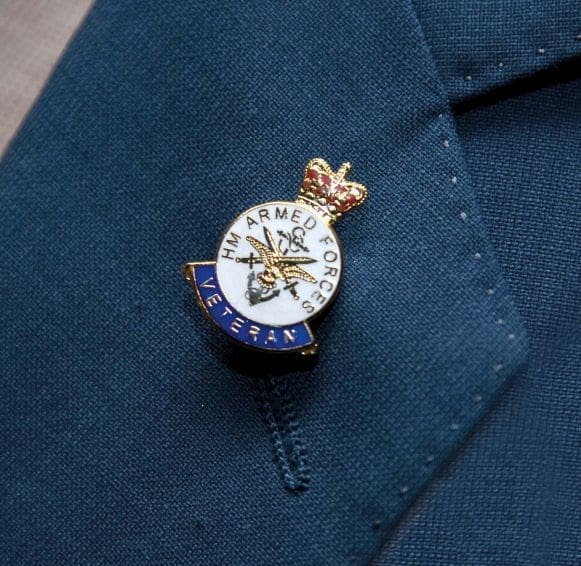 Having served in the military for a number of years, veterans Ashley and Lee found the transition to civilian life extremely difficult. To help raise awareness of the mental health issues faced by serving and ex-military personnel, they bravely share their experiences in this short film, and talk of how they overcame their own personal difficulties.
Defence ERS Gold Award
Our Trust has been awarded the Defence Employer Recognition Scheme (ERS) Gold Award in recognition of its commitment and support for defence personnel and the armed forces community.
This means we are open to employing reservists, armed forces veterans (including the wounded, injured and sick), cadet instructors and military spouses/partners.
Reservists
Becoming a reservist is a great way to progress in your career in health and obtain new skills.
Find out more>>
243 (The Wessex) Field Hospital is part of the Army Reserve Medical Services. It is looking for healthcare professionals from all clinical specialities and grades (HCAs and consultants) from across the South West and Hampshire.
Find out more>>
National support
National organisations which provide support for veterans:
Royal British Legion
Wide-ranging support available for all serving and ex-service personnel and their families.
The national helpline is 0808 802 8080.
Combat Stress
Help for veterans who are worried about their mental health.
SSAFA
The Armed Forces Charity
PTSD Resolution
Providing counselling for former armed forces, reservists and families.
Veterans' Gateway
Support for mental health and employment.
Help for Heroes
Lifetime support for the armed forces community and their families.
NHS England has produced a leaflet about support for veterans.
Op COURAGE: The Veterans Mental Health and Wellbeing Service
The new name for the Veterans' Mental Health Transition, Intervention and Liaison Service (TILS), Veterans' Mental Health Complex Treatment Service (CTS) and Veterans' Mental Health High Intensity Service (HIS).
Veterans UK
Provides free support for veterans and their families, including a helpline, Veterans Welfare Service, Defence Transition Services and injury/bereavement compensation scheme payments.
The ATS and WRAC (Women's Royal Arm Corps) Association Benevolent Fund awards one-off and recurring financial grants to purchase specific goods, services or facilities for eligible former servicewomen, or their dependents, in need.
Togetherall
Togetherall (formerly Big White Wall) is a unique mental health service offering an anonymous and safe support community, moderated by professionals and counsellors.
Change Grow Live
Change, Grow, Live Drug and Alcohol Recovery Service is a social care charity that works with individuals who want to change their lives for the better and achieve positive and life-affirming goals.
The Ripple Pond
The Ripple Pond is a UK-wide self-help support network for the adult family members of physically or psychologically injured British service personnel and veterans. It offers a range of support including closed Facebook groups, talks and events, meet-ups, signposting and one-to-one support.
Veterans railcard
Veterans can apply for a railcard for 1/3 off rail travel here.
Veterans badge or medal
Veterans can apply for a veterans badge or medal from the Ministry of Defence.
The Women's Royal Naval Service Benevolent Trust provides worldwide advice and financial relief in cases of necessity or distress for its members. Every former Wren or female serving member of the Royal Navy who joined the service between 1st September 1939 and 1st November 1993 is a member. (There are other organisations that the Trust works with, for those who served prior to September 1939.) The Trust helps both officers and ratings. If you ever hear of a former Wren who you think may be having difficulties, do please tell her about the Trust or approach them on her behalf.
Local support
Local organisations which provide support for veterans:
Armed Forces Community Covenant
Gloucestershire County Council
Royal British Legion
In Gloucestershire, the RBL runs free 'pop-ins' for help and advice in Cheltenham, Gloucester, Lydney, Stroud and Tewkesbury.
Let's Talk
Support with stress, anxiety and depression, provided by Gloucestershire Health and Care NHS Foundation Trust.
Age UK Gloucestershire can help older veterans and their families, and has produced this guide to sources of support in the county.
Veterans' Get-Togethers in Gloucestershire
Find out about regular monthly veterans clubs, held in every district in the county, welcoming all veterans of any age.
Op COURAGE: The Veterans Mental Health and Wellbeing Service (formerly TILS, CTS and HIS)
Provides support for veterans and/or their partners or spouses who are struggling to cope. Referrals for Op Courage in the South Central and South West regions should be made through a single point of access. The referral form should be completed and sent to gateway@berkshire.nhs.uk or you can call 0300 365 2000 and select option 4. People can also self-refer by dialling this number.
SSAFA
Welfare, health and support services for the UK military's serving personnel, veterans and their families.
Stroud District Council drop-ins
Budgeting, mental health issues and housing support are just some of the areas that military veterans can get support for at a new monthly drop-in service at Stroud District Council. Nicky Wallace, Advice & Information Officer for the Royal British Legion in Gloucestershire will be based at the council's offices at Ebley Mill on the second Monday of each month to provide support and information for members of the armed forces, veterans and their families.
Avon and Wiltshire Mental Health Partnership Trust
NHS Transition, Intervention and Liaison Veterans Mental Health Service, South West and South Central.
Daren's story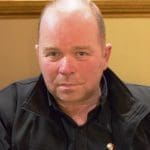 Daren Mitchell is a veteran from Gloucestershire who has experienced Post Traumatic Stress Disorder. This is his story…
I joined the Royal Airforce straight from school in May 1979, aged 16. There was absolutely nothing else I wanted to do. I actually lied to my mother. She thought I was going to become an aircraft engine fitter. But I thought blowing things up would be much more fun, so I became an aircraft weapons specialist.
I joined the RAF and my problems started a couple of years later, when I was involved in an explosion. We were preparing ammunition for an aircraft firing exercise and one of the rounds exploded. My throat took the full force of the blast, and I was badly wounded, losing six-and-a-half pints of blood. I was very lucky to survive
Within a couple of weeks of that incident, things really started to get to me. The slightest noise and I'd freeze; a loud bang and I'd hit the floor. I was getting flashbacks and would go into a trance every now and then. The whole sensation was really strange. I tried pushing all of this out of my mind, but that just made things worse.
As well as realising my own mortality I saw a lot of death during my career in the RAF. At the time I was doing my job, like a robot; it was all part of my training. But afterwards, when I was sitting in the Naafi, or at home, all of a sudden my brain just imploded.
The one experience which has stayed with me the most, however, is totally unrelated to my time in the RAF; it was witnessing the death of a child.  A young lad was hit by a car. I saw the incident and, being a first aider, rushed to help. Sadly the boy didn't make it. I will never forget his face and it affected me greatly. I just couldn't talk about it at all. Keeping everything shut in became almost like an obsession. I think this is very common with men, particularly among my military friends. We just clam up and say, "I'm alright."
Early on in my RAF career, I got married. A few years later, my wife was diagnosed with multiple sclerosis. We had a son, I was working full-time and I became my wife's carer at night. Life was difficult. Sadly, my wife passed away in 1995, with my seven-year-old son holding her hand. This was a particularly tough time and further impacted my mental health.
I left the Airforce in July 1992. Next to losing my wife, that was probably one of the worst days of my life. I missed the structure, the comradeship and way of life. During those 12 or 13 years that I served I could tell myself I was alright and just carry on. But when I got to Civvy Street things just started to slide. It was as though all my demons were there, ready to get me. I used to get into arguments quite easily. I would get frustrated and my stress levels would build. I was just getting worse and worse.
I did eventually go on to have another relationship and further children, but my PTSD caused real problems in that relationship. Rather than dealing with my issues, I simply bottled things up. I worked nights to get away from it all, which didn't help my relationship or my PTSD.
I did finally remarry in 2017. I met my wife Chrissy about nine years ago. She was a palliative care nurse for Marie Curie. Caring for people who are dying, building relationships with her patients and their families, only to see them pass away, could take a huge toll on her emotionally. Chrissy used to open up and talk to me about things, which really helped her – but it helped me too. Even though I still had things boxed up inside my head, listening to Chrissy talk about her problems and worries was helping me indirectly. She is my soulmate and my rock, and has been really instrumental in my road to recovery.
For years I felt constantly depressed, but just ignored it, until eventually it all started to become too much. I decided to go to my GP, who referred me to Let's Talk. Before I went along to my first therapy session, I told myself: "I'm going to beat this. Whatever it takes, I'm going to beat this." I was so determined. After attending weekly one-to-one sessions, I reached a point in October last year when I agreed with my therapist that I no longer needed to attend, as I had made such great progress.
Let's Talk was the key to everything in getting me on my road to recovery. The therapy sessions opened my mind up to function properly, clear itself and put things in the correct place. Where I have those horrible thoughts, I can actually talk about them now. Before I would back away or change the subject. I am no longer ashamed to get upset or emotional when discussing the things which have impacted on my life.
I would thoroughly recommend Let's Talk to anybody. It is so non-invasive and has done so much to help me. People I know comment all the time about the difference they see in me now. I cannot believe how beneficial the treatment has been.
Brian's story
Brian O'Donoghue is a veteran who has experienced PTSD. This is his story…
Before my road to recovery can be described let me give you some history. I am Brian, a fifty-something born in Liverpool. I grew up with Mum and Dad and my older sister and had a happy childhood and left school to start an apprenticeship in the print sector. I became one of 'Maggie's Millions' during the recession in the mid-eighties and even drove a bus for three years.
Following my mum's death I made the decision to join the Army and finally in 1990 I 'signed the line' and began an eventful and very interesting time with the Corps of Royal Engineers. I served for 12 years and spent time living and working in Germany along with two deployments to the former Republic of Yugoslavia with the United Nations Protection Force. The tours were not particularly pleasant and the tours certainly left an impression on all of us who served during this grim chapter of European history.
It wasn't until 2001 when I was stationed in the UK with a training unit that things took a turn for me. On a sunny July morning we were called out to the scene of an accident; a tank weighing 70 tons had rolled over and trapped three personnel. It took some time to recover the vehicle and, once the tank had been moved, it was apparent that there had been two fatalities. It was after the tank had been moved my immediate boss and I were tasked with clearing up the scene. This was particularly unpleasant and involved clearing the ground of any human remains.
We returned to our offices and tried to make sense of what had happened and to make sense of the task that we had carried out. A senior member of staff walked into the office and announced quite loudly that we did not need any counselling and promptly exited the office. However, I should have spoken to someone, I didn't and that was certainly my undoing.
I rapidly went downhill; my mood had likely become low and my life rapidly unravelled with my marriage breaking down and I finally saw a GP in Hereford when on a weekend I simply did not stop crying. I was diagnosed with depression and was prescribed anti-depressants. From this time till my discharge, in May 2002, I heard every single negative connotation regarding mental health. I was threatened with a section, at the military psychiatric unit, and told to pull myself together along with many other similar speeches.
I left the military in 2002 and began my transition to civilian life, as an angry service leaver. I was still on anti-depressants until 2004 and managed my life and felt that I was okay. I had tried CBT but at the time it wasn't for me. I muddled through until late 2015.
It was late 2015 when I visited my GP, for an unrelated ailment, At the time I was asked "was there anything else?" It was at this point that the dam burst, and I became quite emotional. The years of bottling things up had taken their toll and I finally asked for help. However, I knew that I wanted to be fixed and that I felt confident enough that I did not want anti-depressants but I wanted to be fixed. I wanted the answer to why I was feeling the way that I was.
I was referred to GHC and began my journey with a telephone consultation that revealed that I was suffering with PTSD. I knew that I had PTSD, I was sleep poor and my poor sleep was measured in years, I was prone to mood swings, I was withdrawn, I was tired from keeping up the brave face, work was the security blanket and more than that I was ill.
I attended my first session of CBT at the Benet Building and began the slow process of dealing with my depression and getting myself mentally strong enough to deal with the PTSD. It wasn't fun, but through coaching and a tried and tested process my mood was lifting, and I was coping better with my life. CBT ended and I waited to be signed off before I self-referred for my treatment for my PTSD.
Late 2016 saw me begin IAPT with GHC and I began the difficult and emotional process of treating my PTSD, dealing with emotions that I had buried for 15 years. It was tough and uplifting it taught me a few new tricks and lifted my mood. I had never spoken about the accident and my emotional turmoil, I can now and that is down to me dealing with the things that I had not dealt with. Looking back I can see that I was very ill and I am quite surprised just how ill I was.
My mental health journey continues as a Mental Health First Aid Instructor and as speaker on a course where I help others understand mental health. An incidental bonus occurred in 2017 when I also decided to improve my physical health. I started to run, something that has helped a lot I truly advocate running, you don't have to run but anyone can shuffle, walk or run. The benefits are surprising and now class myself as a runner. I am not the fastest, but I have fun.
It was during one the MHFA England courses I was approached by GHC and I agreed to become an Expert by Experience. My thoughts are simple, if I can help one person then I am happy, if I can help shape something that helps others then I would be very happy.
Blog: Coping with a veteran's mental health issues
Trust support for veterans achieves Gold ERS Award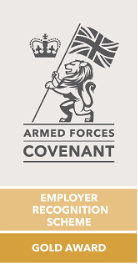 We are proud to have achieved the Gold Employer Recognition Scheme Award for our work to support veterans and serving military personnel.
The Defence Employer Recognition Scheme Gold Award, the highest badge of honour, recognises the positive role that employers play in supporting the Armed Forces community.
Minister for Defence People, Veterans and Service Families, Dr Andrew Murrison said:
"I would like to thank all the organisations that have been recognised in this year's awards. I'm delighted that we have seen so many organisations recognised with a gold award. Their continued support demonstrates the unique benefits and strengths that our Armed Forces community can bring to the workplace."
Neil Savage, Director of Human Resources and Organisational Development for the Trust, said: "We are delighted to have achieved Gold ERS status, in recognition of our ongoing commitment towards our armed forces community. We all owe a debt of gratitude to the people who serve our country at home and overseas and as one of Gloucestershire's largest employers and provider of services we are fully committed to doing everything we can to support our serving military personnel, their families and our veterans."
The Defence Employer Recognition Scheme, delivered by Defence Relationship Management has a current total of 641 holders. Organisations must reapply every five years to retain their Gold Award status.
To win a Gold award from the Ministry of Defence, organisations must provide 10 extra paid days leave for reservists, and have supportive HR policies in place for reservists, veterans, Cadet Force adult volunteers and the spouses and partners of those serving in the Armed Forces.
They must also advocate the benefits of supporting those within the Armed Forces community, by encouraging other organisations to sign the Armed Forces Covenant and engage with the Employer Recognition Scheme.
The full list of Employer Recognition Scheme Gold, Silver and Bronze award winners is available here>
Recovery course: Veterans Moving Forwards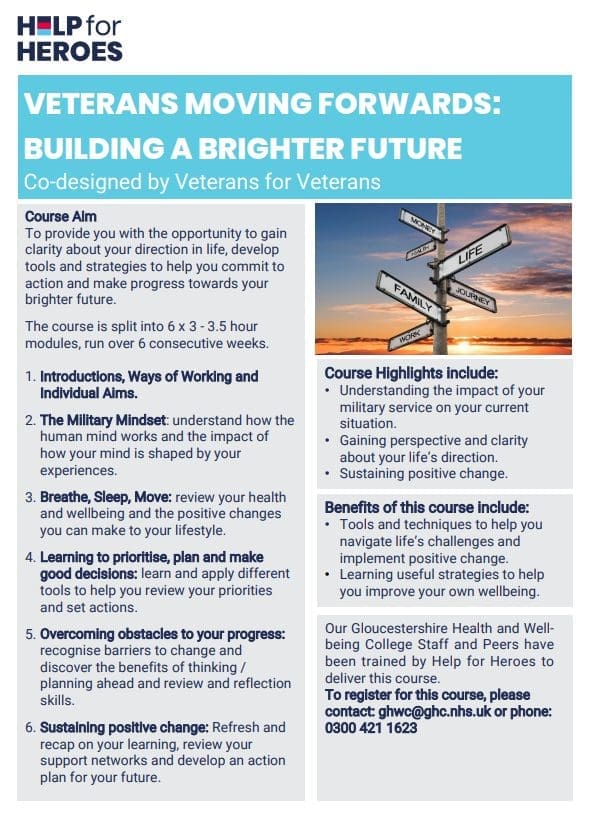 The autumn programme of recovery course Veterans Moving Forwards starts next month. The course has been co-produced with veterans and is offered by Gloucestershire Health and Wellbeing College.
Starting Monday 4 September, the peer-led six-week course is open to veterans of the UK Armed Forces, aged 18 or over, who are registered with a Gloucestershire GP.
The course works closely with other NHS and community services, Help for Heroes, the Gloucestershire Veterans Hub, Op Courage and other local and national charities, to build clear personalisation of care pathways for veterans.
The course, developed by veterans for veterans, with staff trained by Help for Heroes, is an informal educational provision, which looks at improving wellbeing and mental health. It is designed to help individuals explore their feelings and discover what recovery means to them. From there, they learn techniques to help them manage their recovery journey.
It provides self-management tools and techniques for developing individual aims and goals, understanding the military mindset, learning to prioritise, plan and make good decisions and better ways of overcoming obstacles. It also teaches techniques to promote mental and physical health.
The in-person course starts on Monday 4 September and runs until 9 October, every Monday from 10am to 3pm, at St Paul's Medical Centre, in Cheltenham.
Erin Murray, Peer Facilitator and Staff Governor for the Gloucestershire Health and Wellbeing College, said: "Individuals will be signposted to the Veterans Moving Forward Course through social prescribers, link workers, GPs and community and volunteer services, and be able to self-refer.
"The Gloucestershire Health and Wellbeing College will triage all referrals. There will be 10 places on the course, and we will have a waiting list for those wishing to join our next course."
To discover more about the Veterans Moving Forward course and register, call 0300 421 1623 or email ghwc@ghc.nhs.uk.
Better Care Together: Veterans and Mental Health event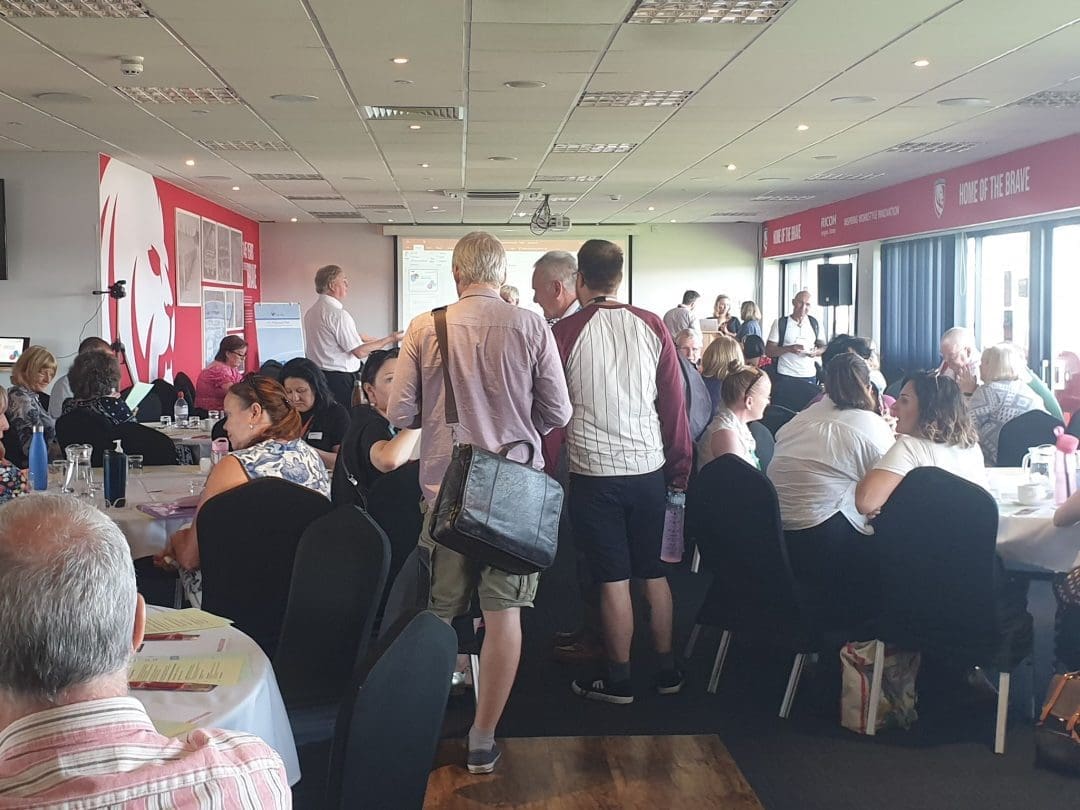 After more than 28 months of Covid restrictions, it was a real pleasure to be able to host our recent Better Care Together conference as an in-person event.
Veterans and Mental Health was held at Gloucester Rugby Football Club on Monday 18 July and streamed live online via MS Teams for those unable to make it in person.
The record-breaking temperatures didn't deter many from coming along to the event, which was well attended by colleagues who work for Gloucestershire Health and Care NHSFT, as well as veterans, community and voluntary sector partners and organisations.
Opened by our Chair, Ingrid Barker, the event concentrated on the key issues concerning veterans' mental health, with the aim of:
increasing understanding of veterans' needs and the ways in which veterans might present with mental health problems, including hearing from veterans about their lived experiences of accessing mental health services
understanding the national context of the Armed Forces Covenant and support for veterans
raising awareness of the local mental health support available for veterans from specialist services and other sectors
identifying service gaps and how these might be addressed.
All who attended enjoyed a very interesting day, listening to veterans sharing their mental health journeys and experiences, including Welfare Officer Clair Robinson-Kirk from West Mercia Police, who spoke about how she overcame post-natal depression twice after leaving the armed forces; reinforcing the message: 'Don't assume a veteran's mental health issues are military related'.
Attendees also watched the very emotive film which features further up this page, in which veterans Ashley and Lee talk about how they found the transition to civilian life extremely difficult when leaving the armed forces, and bravely share their experiences around depression and substance misuse.
Debra Elliott, Director of Transformation at the Armed Forces Health Commissioning for England, talked about 'The Mental Health Needs of Veterans', and Joanne Lawson, Specialist Occupational Therapist at Op Courage, about the Veterans Mental Health and Wellbeing Service.
During lunch, delegates attended four different breakout groups, co-facilitated by colleagues from GHC and partner organisations. These were:
Breakout Group 1 – What can we do better to support veterans and their mental health?
This group discussed veterans' experiences of local services to help identify what works well and what could be better. The group included colleagues from Op Courage.
Breakout Group 2 – Forbidden drugs
Facilitated by Dr John Chilton, this group explored substance misuse by veterans and the consequences. It also discussed how we might better address the issues and mitigate the consequences.
Breakout Group 3 – Housing and homelessness
This group considered the scale of the issue and the reasons behind veterans becoming homeless. Attendees discussed specialist housing and how we can better support veterans.
Breakout Group 4 – Isolation
This group sought to understand what isolation means for veterans and why it is such an issue. Attendees discussed the support services available locally and what we could do differently.
Following lunch, GHC's Chief Operating Officer David Noyes, a former Captain in the Royal Navy; Dr Phillip Fielding, Deputy Medical Director of Physical Health and former Major in the Royal Army Medical Corps; and Andrew Collins-Mills, MBE, Associate Director of Workforce Systems and Planning and former Warrant Officer 1st Class (Staff Sergeant Major), shared their experiences of serving in the armed forces, making the transition to civilian life, and how they ended up working within the NHS.
Community Services Manager and Veterans Steering Group Lead, Jonathan Thomas, then talked proudly about his mum Mollie Thomas, who served in the RAF Bomber Command and who, now in her 90s, is still a formidable character and a force to be reckoned with!
The final talk of the day was given by Service Development Manager Caroline Parker, who spoke very openly about living alongside and supporting a partner suffering with PTSD. Caroline's candid and very emotive talk really illustrated just how difficult it can be for those supporting loved ones in making the transition to civilian life when leaving the armed forces.
You can see the presentation slides shown at the event here>