Apprenticeships and Widening Access
Gloucestershire Health and Care NHS Foundation Trust is committed to offering all clinical and non-clinical staff the opportunity to access high-quality apprenticeship training throughout their careers with our organisation.
We pride ourselves on creating pathways for new recruits and existing colleagues to progress their careers through our apprenticeship provision, and currently offer apprenticeships from Level 2 up to Level 7, in 30 different apprenticeship standards.

What is an apprenticeship?
An apprenticeship is a real job, with hands-on experience, a salary and a chance to train while working. Anyone aged 16 years and over can enrol onto an apprenticeship – there is no upper age limit.
Apprenticeships can take between one and six years to complete, depending on the type of apprenticeship, what level it's at and what prior experience the learner has.
The aim of any apprenticeship is to provide the learner with the opportunity to gain new knowledge, skills and behaviours in an area of expertise. The job role in which an apprentice is employed must match and accommodate the learning outcomes of an apprenticeship.
Apprenticeship training is delivered in a variety of ways, such as face-to-face sessions, simulation learning, online distance learning and webinars. Training will be different for each apprenticeship standard.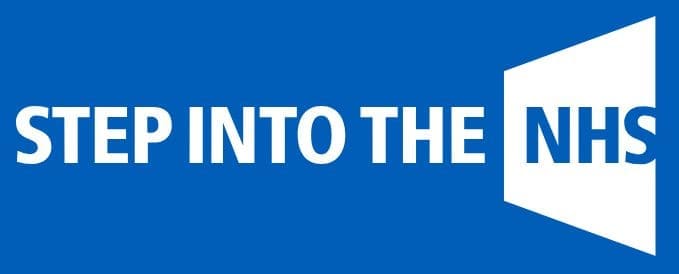 Unsure which path to take? This quick quiz will help you identify your potential career within the NHS… take the test
Apprenticeships within our Trust
An apprenticeship within our Trust can help to kickstart your career within healthcare, as well as provide you with a nationally-recognised qualification and quality workplace experience within a professional setting.
Our dedicated Apprenticeship and Widening Access Team provides support, advice and guidance to around 200 apprentices and to anyone looking to join the Trust via an apprenticeship programme.
What we offer
Gloucestershire Health and Care NHSFT currently supports the delivery of an ever-growing range of apprenticeship standards for both clinical and non-clinical careers. Our apprenticeship vacancy opportunities include:
Business Administration
Customer Service
IT
Finance
Health Care Assistant
All of your training is delivered either in the workplace or through college/university attendance.
As an apprentice with our Trust you will be fully supported by your line manager, a workplace mentor, training provider and a team member from the Apprenticeship and Widening Access Team. You will be an integral part of a team or service and will be expected to provide good customer service to service users, carers, families and colleagues by adopting a professional and effective approach to the activities and outcomes required of your post.
We currently offer 30 different apprenticeship standards. These include:
Accounting/Taxation Professional
Accounts and Finance Assistant
Adult Care
Advanced Clinical Practitioner
Assistant Accountant
Assistant Practitioner
Associate Project Manager
Business Administrator
Clinical Associate Psychologist
Data Analyst
Dental Nurse
Healthcare Support Worker
IT Solutions Technician
Senior Healthcare Support Worker (Adult Nursing, Mental Health and Therapy Support)
Operations/Departmental Manger
Podiatrist
Professional Accounting Technician
Project Manager Degree
Team Leader/Supervisor
Why choose an apprenticeship?
Earn while you learn
Apprenticeships give you the opportunity to gain hands-on experience, develop key skills by working alongside experienced colleagues and gain accredited qualifications, all while earning an income. As an apprentice you will also receive the same benefits as your colleagues, such as holiday pay, sick pay and pension scheme.
A genuine alternative to university
You may not have had the opportunity to gain professional qualifications in the past, or university may not have been an option for you. Why not look at an apprenticeship, supported by Gloucestershire Health and Care, for the opportunity to work towards and achieve post-graduate accreditation? With a range of levels and different apprenticeships available, there really is something for everyone.
Gain occupational-specific qualifications
Apprenticeships are tailored so that you develop the key knowledge, skills and behaviours needed for your specific occupation/profession. They allow you to achieve an occupational-specific qualification, which is not just recognised within Gloucestershire Health and Care, but externally too.
Tailored support throughout
As an apprentice, you will have the support of a mentor and a dedicated tutor. They will be there to give you the support you need throughout your apprenticeship journey, helping you overcome any obstacles faced and ensuring that you successfully complete your apprenticeship.
Find an apprenticeship
Our apprenticeships start at different times throughout the year. They are advertised like any other job and you will need to complete the standard recruitment process, e.g. application, shortlisting, interview and offer.
You can find NHS apprenticeship vacancies on the NHS Jobs website and on the National Apprenticeship Website
We also advertise our apprenticeships on our social media pages. Follow us on Twitter at GHC_Apprentices for all the latest news, updates and apprenticeship vacancies.
The apprenticeship team can also offer information, advice and guidance to apprenticeships and future career choices. If you would like to speak to a member of our team, email us at apprenticeships@ghc.nhs.uk or call us on 0300 421 8216.
Widening Access
Widening Access includes activities related to the encouragement and increase of young people entering higher education.  Widening Access is open to all ages and ethnicities and targets schools or colleges where attainment is typically below average. These activities include, but are not limited to:
work experience
work shadowing
interactive workshops
school engagement, including careers talk
apprenticeships
Information for schools
The Apprenticeship and Widening Access Team welcome the opportunity to work with schools and colleges across the county, promoting the career paths that can be offered within the NHS.
The team has a pool of healthcare ambassadors on board to support schools and colleges with career-related activities such as career fairs, mock interview sessions, Ask the Professional days and many more. If you are a school or college representative and would like NHS presence at your career-related event, please get in touch and we will make our best efforts to accommodate.
Please find below a number of resources that can be used for your students to gain a better insight into more than 350 different careers within the NHS. Please contact the Apprenticeship and Widening Access Team for a copy of these resources at apprenticeships@ghc.nhs.uk
Resources available
Virtual Schools Resources Pack – produced by the GHC Apprenticeship and Widening Access Team to outline the different career pathways and areas of expertise within our Trust
Apprenticeship Pathways – examples of career progression pathways available through the completion of an apprenticeship
Job Shop Presentation – hints, tips and helpful information for anyone looking to apply for an apprenticeship.
Links:
Our apprenticeship journeys
Apprenticeship enquiry form
To enquire about the apprenticeships available within Gloucestershire Health and Care NHS Foundation Trust, please complete the form below.
At Gloucestershire Health and Care NHS Foundation Trust we aim to provide a wide range of learning experiences, particularly for those individuals who are interested in gaining a better understanding of the NHS and wish to pursue a career within the organisation.
There are more than 350 different careers within the NHS – not just doctors and nurses – and we are keen to assist individuals in providing invaluable experiences to help their decision making.
If you are seeking a work experience placement within one of our services then please complete the form below or email workexperience@ghc.nhs.uk with the following information:
Your name and age
Where you live in the county
What service or team you're looking to complete work experience with
When you would like to complete work experience and for how long
While we do our best to accommodate all requests, we're unable to guarantee a work experience placement with our Trust.
Rachael Bish
Apprenticeship and Widening Access Lead
As the Apprenticeship and Widening Access Lead, Rachael is focused on integrating apprenticeships of all levels and career routes into the Trust workforce, and ensuring that our all apprenticeship delivery is of high quality and meets the requirements of our services.
Rachael works within the Learning and Development team at the NHS Training Hub in Invista, Brockworth (Gloucester). She brings a real passion for apprenticeship training to the department and is keen to promote the opportunities to upskill and progress your career at any age through apprenticeship training.
With a background in education and having previously worked with various employers across Gloucestershire to implement apprenticeship programmes in the workplace, Rachael understands the many different sectors and opportunities of apprenticeship training and is particularly keen to unpick and dispel the myths around apprenticeships.
Rachael supports the Leadership and Management apprenticeship programme at GHC and is excited to be introducing apprenticeship training pathways in the mental health, learning disability and AHP areas of the Trust, to help upskill our valued staff.
Rachael enjoys nothing more than exploring training opportunities with individuals and is always keen to have a chat with anyone considering undertaking any form of apprenticeship training. Please contact Rachael on 07919 001453, or Rachael.Bish@ghc.nhs.uk to discuss your options.
Kelsie Finch
Apprenticeship and Widening Access Facilitator
Kelsie joined the Apprenticeship and Widening Access team in 2022, having worked for Gloucestershire Health and Care NHSFT since November 2020.
Kelsie started her career with our Trust working within our Covid-19 testing team. She later joined our Recruitment team, where she learned of the wide-ranging variety of teams working within GHC, as well as the many and varied services our Trust provides to its patients and service users.
Kelsie draws upon the knowledge gained while working in recruitment to highlight the many and varied opportunities available to our hardworking colleagues to upskill, progress their careers and gain recognised qualifications through the GHC Apprenticeship Programme.
Kelsie is always happy to have a chat with current and future GHC employees to talk about the many and varied opportunities the Apprenticeship and Widening Access team have to offer. Feel free to give her a call on 07816 211860 (mobile), 0300 421 8216 (office) or email her at Kelsie.finch@ghc.nhs.uk
Joanna Brunt
Apprenticeship and Widening Access Facilitator
Having worked for more than 20 years in the NHS before a career change led her into the world of teaching, former maths teacher Joanna is delighted to be back working within the NHS.
A recent addition to the Apprenticeship and Widening Access team, Joanna uses the skills she has developed over many years working within teaching and the NHS, to support current colleagues across the Trust, as well as future employees, in developing their training needs.
Joanna says: "I am amazed at the opportunities we have on offer for anyone from school leavers through to senior managers. Whatever your experience, whatever your age, we will be able to help you and that is a good feeling. Things have really moved on in the NHS training world!"
If you would like a chat with Joanna about the apprenticeship and training opportunities available within Gloucestershire Health and Care NHSFT, give her a call on 07790 555354 (mobile), 0300 421 8216 (office), or drop her an email at joanna.brunt@ghc.nhs.uk
Latest news
Dr Hilary Jones launches #NAW2023
GHC Apprenticeship Awards

The theme for this year's National Apprenticeship Week was Skills for Life; reflecting on how apprenticeships can help individuals develop the skills and knowledge they need for a rewarding career, and how employers can develop a talented workforce equipped with future-ready skills.
We started the week with Dr Hilary Jones setting the tone for an uplifting and fact-filled week – you can watch his video message above. The Apprenticeship and Widening Access team hosted a packed programme of events throughout the week, celebrating the achievements of the Trust's apprentices, past and present; highlighting the amazing opportunities available within the Trust; as well as showing how apprentices of all ages and backgrounds are helping to evolve the organisation.
We rounded off the week with our highly-anticipated GHC Apprenticeship Awards. You can find out who our amazing winners and finalists were by watching the virtual awards ceremony above.
You can find out more about what we got up to this #NAW by visiting our news section.