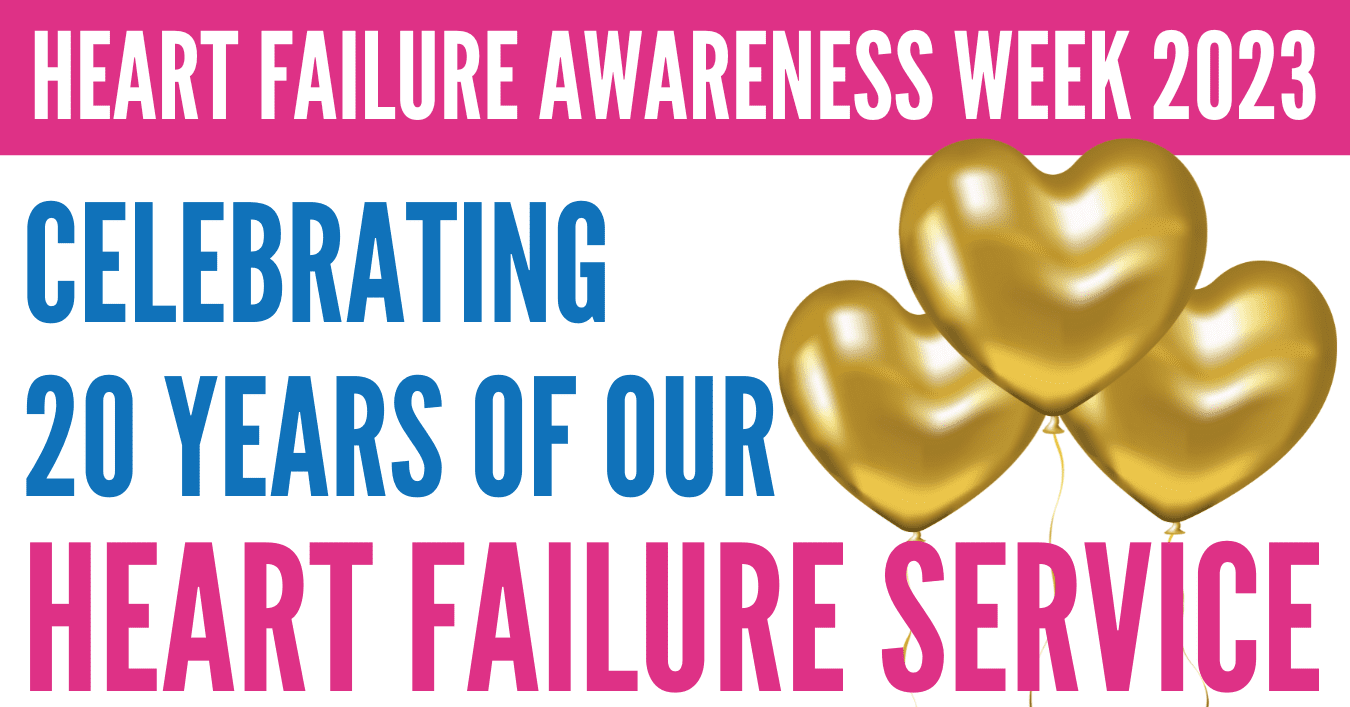 Heart Failure Awareness Week, held every year in May, is an opportunity for us to shine a light on heart failure and to raise awareness about our fantastic Heart Failure Service at GHC. Led by the British Society for Heart Failure (BSH), the campaign aims to raise awareness of the importance of recognising heart failure symptoms early, getting an accurate diagnosis and receiving optimal treatment.
Detect the Undetected
The theme of this year's campaign is Detect the Undetected – those, yet undiagnosed patients – and intervene early, when we know we can make the biggest difference to people's lives and outcomes.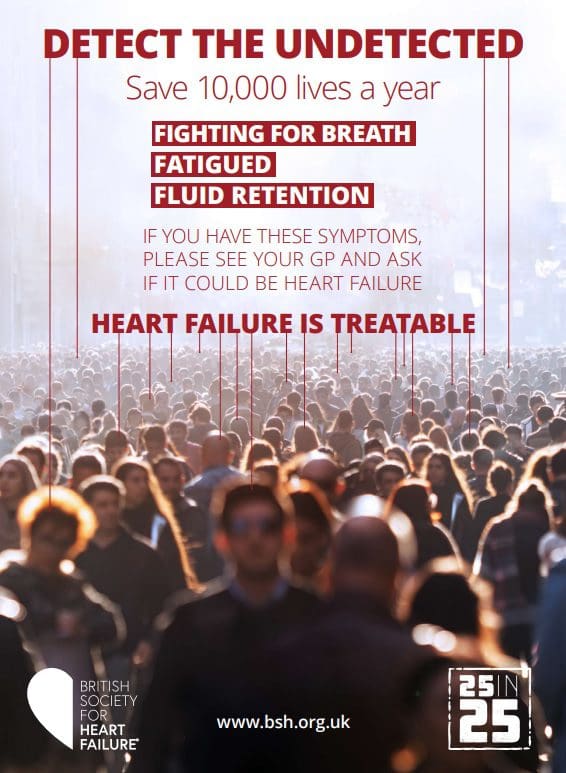 About Gloucestershire Heart Failure Service
Celebrating its 20th anniversary this year, the Gloucestershire Heart Failure Service is nationally recognised for its work to support and improve patient outcomes.
The team is made up of consultant cardiologists, general practitioners with a special interest (GPwSI) in heart failure, a team of specialist heart failure nurses, an educator, phlebotomists as well as administrative support.
Our team provides assessments for Gloucestershire residents who have suspected heart failure. The investigation for this is called an echocardiogram. If following an echocardiogram a diagnosis of heart failure is confirmed, patients will be reviewed by our GPwSI in heart failure and a heart failure specialist nurse, who, with the patient, will agree a treatment and management plan.
We promote education through information sessions, empowering patients to manage this long-term condition. We also manage patients who have had a recent admission, receiving referrals from the hospital and provide ongoing care to support you at home.
Patients are referred into our service by their GP and the team also accepts self-referrals from patients who have been discharged from the service within the previous 12 months. Please consult with your GP if you wish to access the service.
To find out more about the Heart Failure Service, visit our dedicated page>
Meet the Community Heart Failure Service team
Heart Failure Specialist Nurse Lead
Lead Clinical Heart Failure Specialist Nurse
Heart Failure Specialist Nurses
Sophie Mutimer
Kate Boyd
Jodie Smethers
Stephanie Jones
Rehema Kitally
Rachel Lappin
Lucy Leamon
Kirsty Cole
Kerry Murphy
Helen Beaton
Corynne Sugar
Charlotte Bodman
Heart Failure Educator
Administrators
Laura Cooper
Elaine Orpin
Julie Halligan
In this short film, Community Heart Failure Specialist Nurse Jodie talks about the Heart Failure Service and how it supports people living with heart failure.
Believing he had a chest infection following a bout of flu, David discovered his condition was actually a lot more serious. He had an aortic aneurysm, enlarged heart and a previously undiagnosed congenital heart defect known as a bicuspid valve.
David underwent surgery to replace his aortic valve but, due to complications, ended up having a double heart bypass.
In this short film he talks about his heart journey, the amazing life-saving surgery he received from the specialist heart team and fantastic aftercare treatment he has received from the Heart Failure Service to aid him on the road to recovery.
In the UK, 200,000 people are diagnosed with heart failure every year. Heart failure is a misunderstood and misdiagnosed condition. As malignant as some of the most common cancers, it should be treated with the same urgency. Yet, the condition, the term, does not reside in the public consciousness with anything like the same threat.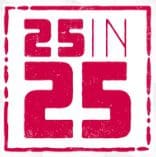 With the widespread impact of the Covid-19 pandemic, this issue has become more pressing than ever, with at least 23,000 missed cases of heart failure in the last year that we know about.
The British Society for Heart Failure wishes to address this lack of awareness in its quest to make heart failure a national priority. We need an early warning system whereby people recognise the symptoms that come to form heart failure, prompting early diagnosis and access to specialist care for those that need it.
The BSH #25in25 initiative aims to reduce the mortality from heart failure in the first year after diagnosis by 25% in the next 25 years.
Heart failure is treatable. Recognising the symptoms early could save 10,000 other lives a year.
Fighting for breath
Fatigued
Fluid retention
If you have these symptoms see your GP and ask if it could be heart failure.
Freedom from Failure – The F Word
Heart failure is the reduced ability of the heart to pump blood around the body properly. It usually occurs because the heart has become too weak or stiff.
Heart failure does not mean your heart has stopped working. But hearts do fail and the diagnosis can be devastating.
Twenty years ago, there were very few treatments apart from palliative symptom relief for those with heart failure. However, we have made incredible advances and now have a plethora of medications, devices and surgical interventions that can both extend and improve length of life and quality of life. The earlier people present with symptoms, the faster they can get access to heart failure specialist care and evidence-based treatment.
THE BSH campaign, Freedom from Failure – The F Word, has been developed to inform and educate while inspiring a sense of hope, encouraging each of us to learn more about this important condition, to recognise symptoms such as fighting for breath, fatigue and fluid build-up in ourselves and our loved ones and to seek timely medical help.