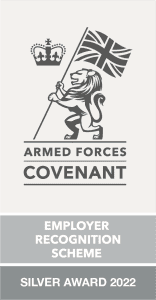 This week (20-26 June) we're celebrating Armed Forces Week and Armed Forces Day (Saturday 25 June), as well as the fabulous news that our Trust has been awarded the Defence Employer Recognition Scheme (ERS) Silver Award, in recognition of its commitment and support for defence personnel.
The ERS encourages employers to support defence and inspire others to do the same. The scheme encompasses bronze, silver and gold awards for employer organisations that pledge, demonstrate or advocate support to defence and the armed forces community, and align their values with the Armed Forces Covenant.
Through this process we pledge to support the armed forces, including existing or prospective employees who are members of the community. The award comes after the we signed up to the Armed Forces Covenant in December 2019, which demonstrates the fact that the Trust is armed forces-friendly and open to employing reservists, armed forces veterans (including the wounded, injured and sick), cadet instructors and military spouses/partners.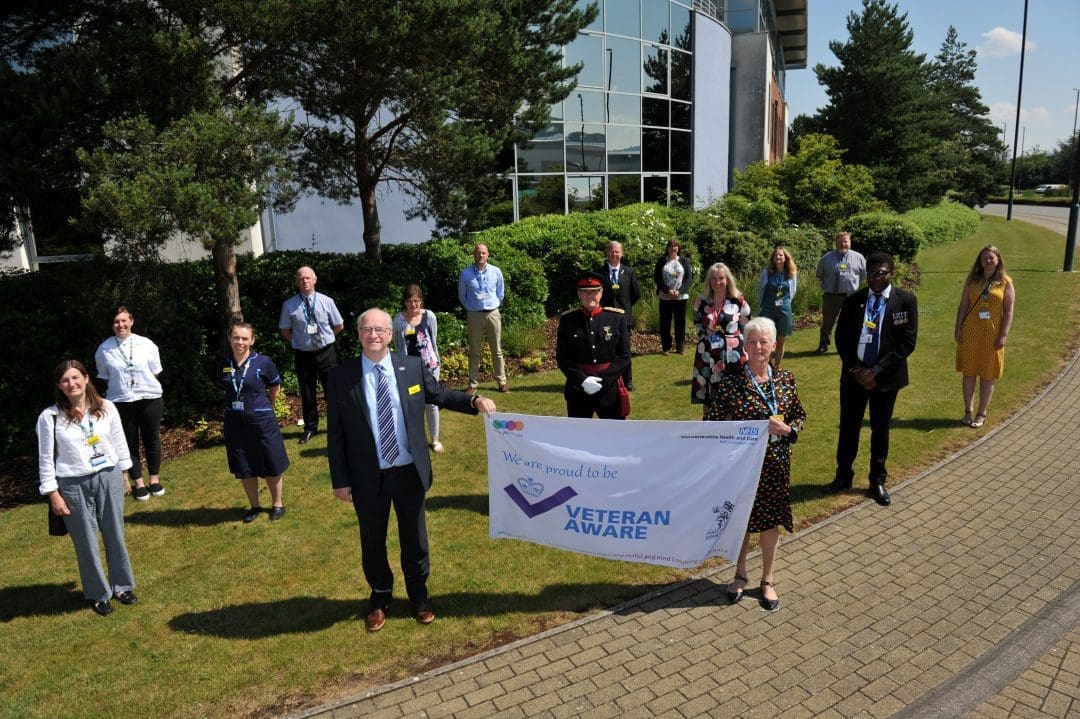 Our Trust's commitment to driving improvements in NHS care for veterans, reservists, members of the armed forces and their families was further recognised in May last year, when it was named a Veteran Aware Trust. We officially received the accreditation in June 2021 during a visit from one of the county's Deputy Lieutenants (pictured above).
Armed Forces Week and Day 2022
Gloucester City Armed Forces Parade and Family Day
To mark Armed Forces Day this Saturday, there will
be a parade from Gloucester Cathedral to the front of the Soldiers of Gloucestershire Museum at Gloucester Docks, from 12.30pm. Onlookers will also be treated to an historic aircraft flypast.
Down at the Docks from 1pm, there will be a Family Day where visitors can meet members of our armed forces community, visit stalls and enjoy lots of entertainment and live music.
For further information visit the GAFD website>