Self-management is about finding ways, and learning techniques, which enable you to control your long-term health condition, rather than having it control you.
Important Service Update
Due to the COVID-19 pandemic, we are currently unable to deliver our face to face courses. We are excited to announce that we have been working on ways in which we can continue to deliver our courses safely online, from the comfort of your own home. If you are interested in a virtual online Self-Management course, please continue to use the registration form below and we will be in contact with you.
We are currently working on improvements for our website to reflect service changes. These changes will be visible very soon, but if you have any questions please do get in touch with us via our Self-Management email gloucestershire.self-management@ghc.nhs.uk
Long-term conditions can include diabetes, fibromyalgia, chronic pain, COPD, heart conditions, asthma, epilepsy, chronic fatigue syndrome, ME and arthritis.
Contact us
Self-Management Service
NHS Training Hub
Invista, Ermin Street
Brockworth
Gloucester
GL3 4HP
Call: 0300 421 1623
Email: Gloucestershire.selfmanagement@ghc.nhs.uk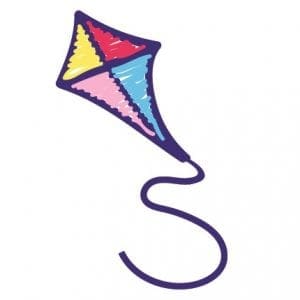 Live Better to Feel Better!
A friendly and informal five-week programme, for three hours each week in comfortable venues across the county.
Live Better to Feel Better has been designed with you in mind, to provide you with these techniques as well as the confidence and awareness to use them appropriately.
Most people living with a long-term health condition know that life can be difficult and can seem overwhelming at times. On our self-management programme you will meet others living with long-term conditions and explore together common symptoms you may face.
Our trained facilitators all have long-term conditions themselves, and understand these challenges and feelings. They will lead discussions about techniques that might help, and support you to put a plan together to use these in your day-to-day life. We will help you find community resources, including support groups, or signpost to a specific course for a particular condition if that's right for you
Sample topics
We explore how a condition can affect your life, introduce techniques to help and describe ways to build them into your routine, including:
Breathing Techniques
Managing Low Mood
Getting a Good Night's Sleep
Working with Health Care Professionals
Problem-solving
Food Awareness
Being Active
Next Steps
Your information
Contact details will only be used by Gloucestershire Self-Management to inform us about the programme related activities.
Your emergency contact details will only be used in the event of an emergency
Your personal information will be stored safe and securely.
Your personal information will only be retained by Gloucestershire Self-Management for two years after completion of a programme
Anonymised forms of your information/feedback may be retained for statistical or research purposes.
You may exercise any of your rights, as a data subject by contacting Gloucestershire Self-Management.
Any new uses of your information will only happen with your express consent.
If you have any concerns about the use of your information you can contact the Trust Data Protection Officer infogov@glos-care.nhs.uk or Information Commissioner's Office  https://ico.org.uk/
Your data
Your data will be shared with our commissioners, Gloucestershire Clinical Commissioning Group (CCG), for the purpose of programme evaluation.
Your data will be provided in a format that does not identify you to the commissioners, but will involve the application of a unique identifer. The CCG will utilise this information to evaluate the service, its outcomes and benefits to you and the wider NHS in Gloucestershire.
You have the right, at any time, to object to how we process your data. If you wish to exercise this right, you can do so at any time with the service involved in your care, or by emailing SubjectAccess@glos-care.nhs.uk and advising us on your objection.