Health visitors support families with young children, we work in teams for a local community and will have extensive knowledge of your geographical area and its services.

About this service
​Your health visiting journey
We're here for you to provide support throughout your journey from your 28 week+ antenatal contact through to your two year developmental review.
Service update
The Health Visiting Service is now providing drop-in and appointment-only community baby hubs across the county. Please click on the 'Services in Your Area' tab below for a list of drop-in and appointment-only hubs in your area.
One-to-one, face-to-face clinic appointments can also be booked by telephoning your local team.
Ages and Stages (ASQ) 1 and 2-year developmental reviews are now being offered as face-to-face appointments. If you have not yet received an invitation, please contact your local team on the numbers provided below:
Gloucester: 01452 895235 / Quedgeley 0300 421 6978
Cheltenham: 0300 421 6486
Cotswolds: 0300 421 6952
Tewkesbury: 0300 421 6166
Stroud: 0300 421 8967 / Vale 0300 421 8433
Forest of Dean: 0300 421 8746
You can also find information and updates on these web pages or our social media channels.
Home visits
During the COVID pandemic you might find it helpful to make a list beforehand of any main questions or concerns.
Our staff will be wearing PPE; masks, visors, aprons and gloves. We would be grateful if adults present could comply with the social distancing guidelines and limit the number of people present in the room and ensure there is adequate ventilation.
Please put any dogs in another room before you open the door. They are sometimes confused and may react unpredictably when visitors wear masks.
Video Appointments
Video appointments may be offered, using a secure NHS site, alongside face to face New Birth and Six Week Contacts, and if requested by parents and carers as an alternative to face to face 9-12 months and 2 year developmental reviews. You can also request a video contact for advice and support relating to yourself or your child. To book a video contact with a member of the Health Visiting Team, please phone your local team on the numbers provided.
Antenatal groups are being held jointly between Midwifery & Health Visiting. Those that are 26 weeks pregnant will be sent an SMS inviting you to book into these sessions.
Community Baby Hubs
The Health Visiting Service is now providing drop-in and appointment-only community baby hubs across the county. Please click on the 'Services in your Area' tab below for a list of drop-in and appointment-only hubs in your area.
Developmental Reviews
All 9-12 month and 2 year developmental ASQ reviews are being offered as face-to-face appointments in Covid-Secure clinics. If you have not yet received an invitation, please contact your local team.
DadPad
Dads in Gloucestershire can prepare for parenthood with a new free app called DadPad
DadPad is an information pack in digital form developed by dads, for dads to help fathers of all ages in Gloucestershire prepare for family life.
This is particularly relevant in a time when access to parental education classes and midwife appointments have been changed or curtailed due to the coronavirus pandemic.
The app covers a range of issues, such as how dads can support mums who are breastfeeding, the anxiety and frustrations that come with parenthood, as well as hands-on advice on issues like nappy changing. Its aim is to provide new fathers across Gloucestershire with guidance on how to develop the mind-set, confidence and practical skills needed to meet their baby's physical and emotional needs.
In addition to general advice, the app is designed to help partners cope with theirs and their partner's mental health problems during pregnancy and in the period following the birth of a baby. These perinatal mental health issues affect 1 in 5 women and can include anxiety, depression or more severe illness like post-partum psychosis, which can have a devastating effect on families if left untreated. It is also common for new parents to feel a sense of anxiety, which can lead to fathers becoming depressed, particularly if their partner suffers from perinatal mental health problems or where they feel unable to cope.
The app has been funded by two charities, Gateway and the Peter Lang Trust, along with Better Births Gloucestershire and will be rolled out immediately. DadPad can be downloaded for free by going to the App Store or Google Play Store, and entering a Gloucestershire postcode when prompted. A limited number of hard copy versions will be shared with people who are unable to access online resources.
Steps Ahead support for families with babies and young children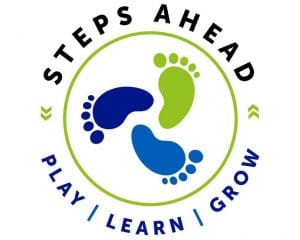 Steps Ahead is new and exciting project which started in April 2022 and provides enhanced opportunities across the county such as, public health social and support groups for families with babies and young children born during the COVID 19 pandemic.
The project is delivered in partnership between ourselves (GHCNHSFT) and Gloucestershire County Council, Barnardo's and the Aspire Foundation.
Families can find out more and register interest here.
If you have a question related to Steps Ahead services across the Forest of Dean, Stroud and Gloucester City, contact the team at: stepsahead@barnardos.org.uk
For more information about Steps Ahead services across Tewkesbury, Cheltenham and the Cotswolds, click here.
Best Start In Life - School Readiness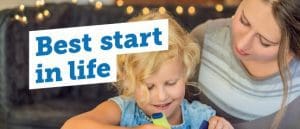 Is your child starting school soon? Our community nursery nurses and Health and Wellbeing team runs sessions looking at communicating with your child ahead of the move, how your child is feeling, healthy eating and continence top tips.
Contact your nearest Health Visiting team on the details in the map below for more information, or visit: Gloucestershire County Council's website for bitesize videos and leaflets.
Please also take a look at our resources section (below) for our handy guides to toilet training, communication and starting school (understanding your child's behaviour).
Please see also the getting ready for school page here>
Best Start in Life is a partnership project with Gloucestershire County Council.
Friends and Family Test
The Friends and Family Test is an important way for the Health Visiting Service to receive feedback from our service users and their families about their experience. Listening to your views helps us identify what is working well and what can be improved.
if you have got concerns regarding a child's safety please go to the Gloucestershire Safeguarding Children Board
If you are new to Gloucestershire we will see you to explain our service and find out how we can help you and your family.
If your child goes to an Emergency Department or is admitted to hospital we are notified. We may give you a call to follow this up with further advice and information.
Baby hubs and services in your area
Choose a location on the map to see your local baby hubs, services and contact details. 
Replacement guidelines and charts
The following charts are required by the School Nurse team to be completed prior to being  offered an initial continence assessment:
Videos
Vitamin D Our Health Visiting team is advising people at high risk of not getting enough vitamin D, all children aged 1 to 4, and all babies (unless they're having more than 500ml of infant formula a day) to take a daily supplement throughout the year as Jaz Choula explains in this short clip>
Handy guides
Information for Professionals
The Health Visiting Service
Health Visitors are trained nurses or midwives that work with public health nurses and community nursery nurses. The Gloucestershire Health Visiting Team are commissioned to offer 5 key visits to all families under the universal level of service:
From 28 weeks: Antenatal – Group – Face to Face
7-14 days: New baby
6-8 weeks
9-12 months
2-2½ years
The Health Visiting Service is commissioned to deliver the Gloucestershire Family offer, which compromises Universal, Universal Plus and Universal Partnership Plus.
Universal
This includes the Healthy Child Programme key to contacts to ensure a healthy start for children and families. The Health Visiting Team supports parents and facilitates access to a range of community services/resources and refers to the GP where appropriate.
The Health Visiting Team
Health Visitor
A registered nurse with a specialist public health degree or Masters qualification
Public Health Nurse Practitioner
A registered nurse with community experience
Community Nursery Nurse
A qualified nursery nurse who holds a Diploma in Childcare and/or Education, NVVQ Level 3 or equivalent
The Health Visiting Team works with families and communities to improve access, experience and outcomes, and reduce health inequalities.
They work alongside public health nurses, community nursery nurses and provide professional expertise.
Below are examples of some of the areas in which they work with families and communities:
Infant feeding
Referring on to other professionals after a full assessment
Behaviour/sleep advice
Continence assessment
Developmental assessments, including speech, physiotherapy, hearing, eyesight etc.
Early identification of social and communication difficulties
Infant and maternal/paternal mental health
Domestic abuse
Infant relationships
Healthy families, diet/weight and exercise
Accessing The Health Visiting Service
Each GP surgery has a named Health Visitor who visits their surgery monthly.
Please refer to the map above to identify your local Health Visiting Team and their contact details. 
COVID-19 update on service delivery
Other Children's Services