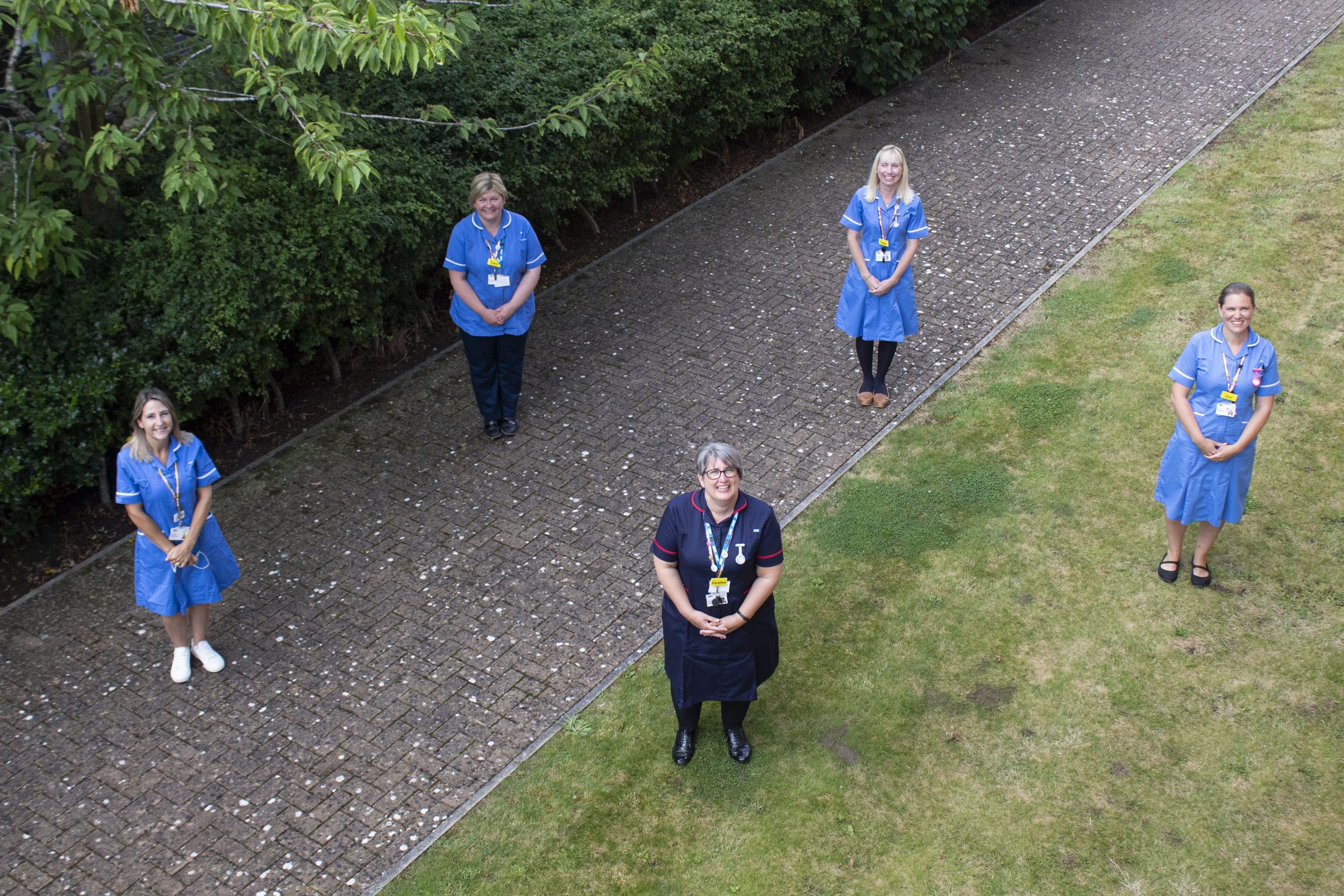 Parents and carers of Year 8 and 9 secondary school-aged children are being urged to take up vital vaccinations that protect against cervical cancer, meningitis and polio.
During the pandemic, fewer young people received their HPV, MenACWY and 3-in-1 (DTP) teenage booster vaccinations, despite these vaccines protecting them against potentially deadly diseases.
The recent identification of vaccine-derived poliovirus in waste water in London, and the increase in measles cases last year, are just two worrying signs of a heightened risk for the spread of vaccine-preventable diseases – and demonstrate the importance of keeping routine vaccinations up to date.
Caroline Halford, Head of School Age Immunisations at Gloucestershire Health and Care NHS Foundation Trust, is hoping all parents and carers will read the information packs when they receive them.
"The information packs will better inform parents and carers about the diseases these vaccinations can help protect their children against," she said.
"We hope they will encourage their secondary school-age children to have these important vaccinations when they are offered them. Getting the vaccines when recommended will help to protect them during their teenage years and way into adulthood.
"Vaccination is the best way to protect young people from serious diseases such as HPV-related cancers, meningitis and septicaemia, diphtheria, tetanus and polio," she added.
"If your child is in year 8 or 9 they will be routinely offered their HPV, MenACWY and DTP booster vaccines in school. We will be sending out consent forms and relevant NHS leaflets for parents to review and discuss with their children to reach a joint decision. There will be a separate consent form to sign for each vaccination before your child can receive their vaccination(s).
"If a parent or carer has concerns, or simply wants answers to their questions, we have a team of trained professionals who are only too happy to help."
The School Age Immunisation Service is commissioned by NHS England and NHS Improvement to deliver the School Aged Immunisation Programme. They will also make the offer to young people who are home schooled or not in education.
About the vaccines:
The Human Papillomavirus (HPV) vaccine is a two-dose course, offered to boys and girls in Years 8 and 9, which protects against genital warts and HPV-related cancers such as cervical cancer and cancers of the head and neck
The MenACWY vaccine is offered to young people in Year 9 and protects against meningitis and septicaemia caused by meningococcal groups A, C, W and Y
The DTP teenage booster is offered to young people in year 9 and boosts protection against tetanus, diphtheria and polio.
If your Year 8 or 9 child is absent on the day the immunisation team are at their school, get in touch with them to book an appointment at one of their community catch-up clinics.
If your child is in Year 10 or Year 11 – whether they are at school, home schooled or not in education – and you think they may have missed any of their vaccinations, get in touch with the immunisation team, who will check your child's record and offer them catch-up vaccinations if needed.
If you have any concerns about the vaccinations – for example, if your child has additional needs, a health condition or a disability and you have questions – please do contact the immunisation team and they will arrange for you to speak to one of your local Immunisation Nurses.
To find out more, to talk to our immunisation team, or to book an appointment at one of our community catch-up clinics across Gloucestershire, call 0300 421 8140 or email GHC.Immunisation@ghc.nhs.uk.
Dates and locations of the community catch-up clinics can be found here: www.ghc.nhs.uk/news/immunisation-catch-up-clinics