Today marks the final day of Legs Matter Week (11-15 October) – an annual celebration which aims to highlight best practice in leg care and early detection, as well as promote the 'well leg'.
Throughout the week our colleagues in the Tissue Viability, Lymphoedema and Complex Leg Wound services have been coming together to provide 'micro-teach' offers, host online Legs Matter Natters and care home awareness events, while colleagues from the Complex Leg Wound Service have been visiting the wards to support spontaneous assessments and skills discussions.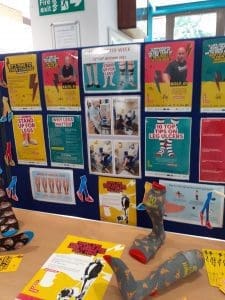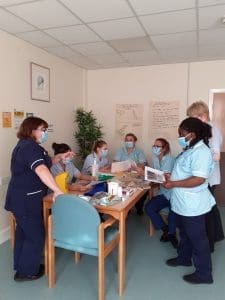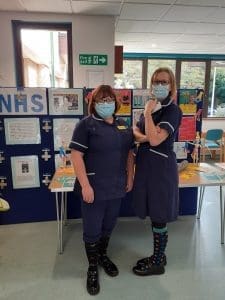 Wear your Wacky Socks and Funky Tights to Work Day
On Tuesday colleagues were invited to wear their wacky socks and funky tights to work, take photos of their colourful legwear and post them on social media using the hashtag #legsmatter.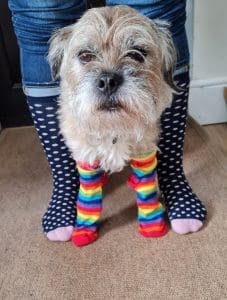 There was a prize for the winner and, after much deliberation, our judges chose Tissue Viability Nurse Kate Cochran and her dog Bertie (pictured left) for their colourful leg combo!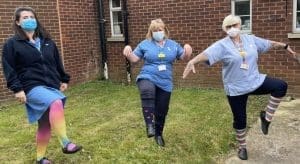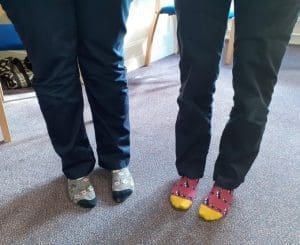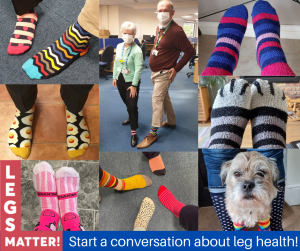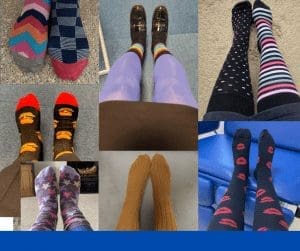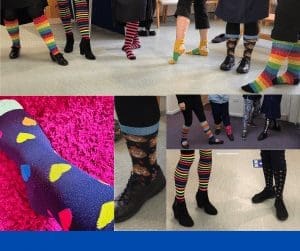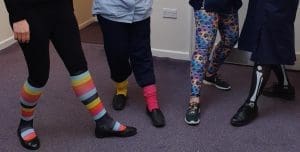 To find out more about Legs Matter Week visit the Legs Matter website: https://legsmatter.org/