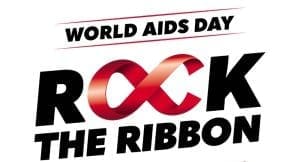 Thirty-three years ago, 1st December was designated an international day dedicated to raising the awareness of the HIV/AIDS pandemic and remembering those lost to the disease. We have come a long way since then, but there is still more we can do to support ending AIDS.
A study shows that 83% of the public recognise that people living with HIV are stigmatised. The fear of this stigma from local communities, but also from health care workers, deters individuals from testing for HIV. We can stop this stigma against people living with HIV by being better informed.
Did you know that a person living with HIV on effective HIV medication with an undetectable viral load is unable to transmit the virus sexually? This is known as U=U – i.e. Undetectable = Untransmissible.
Consultant in Sexual Health and HIV, Dr Ayo-ola Okunwobi-Smith, said: "Anyone diagnosed with HIV can access free treatment and support. Our Sexual Health Service at Hope House in Gloucester offers HIV testing and has a team of specialists to help people live well with HIV.
"You can test at home using HIV postal and self-test kits. We would encourage you to visit our dedicated website for more information on how you can get tested."
For further facts about HIV visit the National AIDS Trust website.